Dark Fire Designs
Wounded Airborne Diorama
Regular price
Sale price
$3.00 USD
Unit price
per
Sale
Sold out
"I've got your back, brother."
This listing is for the STL files, not the printed miniature.
Embody the spirit of camaraderie and valour with this dynamic Airborne diorama, which vividly captures a medic aiding a fallen comrade. Serving as a compelling standalone piece, it brings to life the courage and determination of the 212, or perhaps your own personalized Legion.
Considering incorporating this diorama into your next game? It will serve as an exceptional objective marker, especially when paired with our intricately designed crash republic gunship terrain. This scene is more than just a set piece—it's a manifestation of the bonds forged in battle, a testament to unity in the face of adversity.
Enhance your collection with this pre-posed digital kitbash, designed with an eye for detail. Don't fret about getting it ready for display—this piece is designed for simple assembly, allowing you to add an immersive layer of realism to your tabletop in no time.
Order now and add this symbol of bravery and brotherhood to your collection.
The original model is made for 1:46 scale and designed to have more realistic proportions and may appear leaner than "heroic scaled" figures. 3d Printers:
We STRONGLY recommend using the Chitubox slicer.
This model is designed for Resin SLA and DLP printers.
Agreement: Upon purchase, the End-User agrees to print these files for personal use and not for any commercial printing endeavors. Please do not share or sell these files or print to sell after purchase.
This model is not endorsed by or affiliated with Disney or Lucasarts.
Share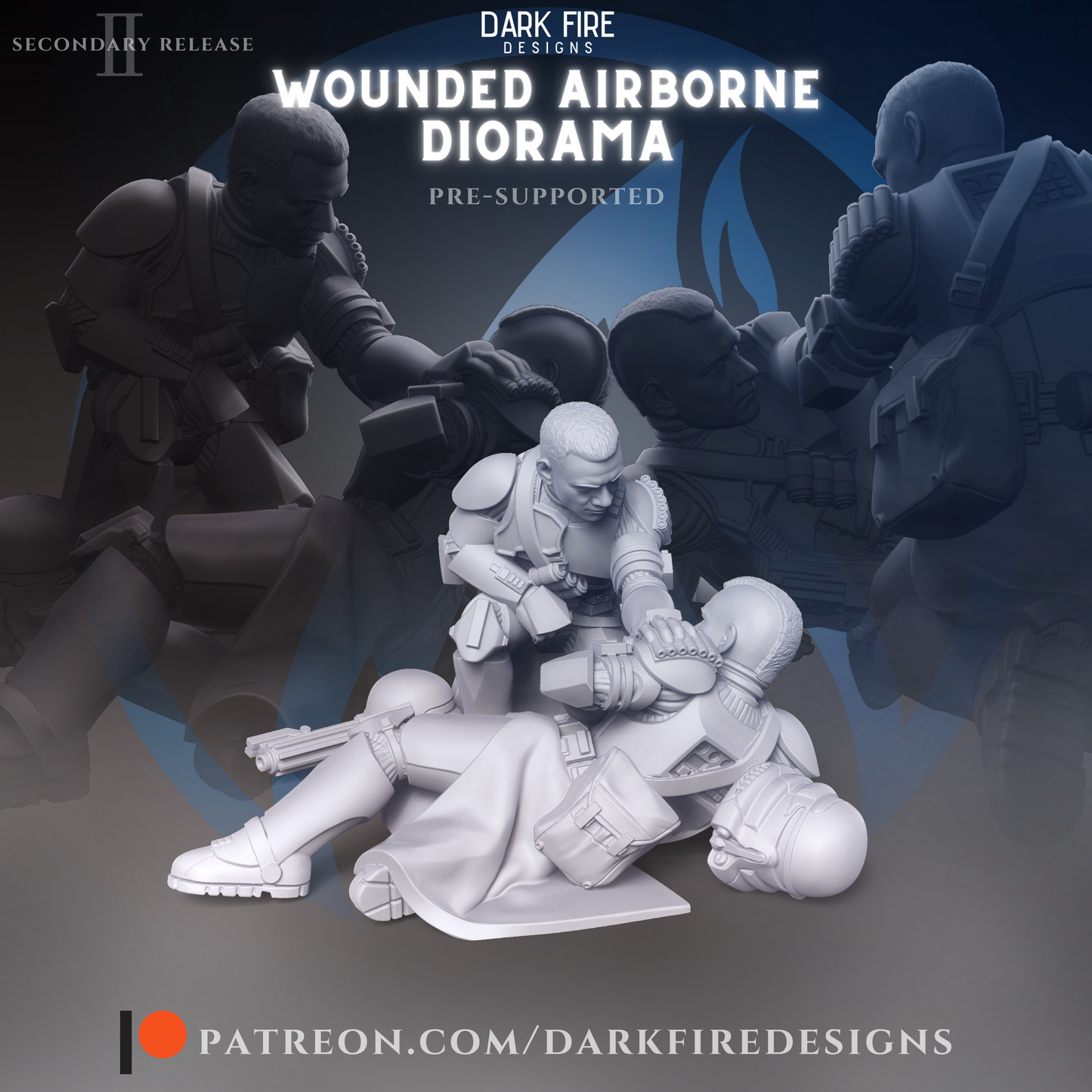 FAQ About Our STL Files
What kind of printers work best for your models?

Our models are specifically designed for Resin SLA and DLP printers.
What scale are your miniatures?

Our miniatures are scaled at 1:46. Our models were created to have more realistic proportions and may appear leaner than Heroic scaled figures.
Can I buy your miniatures without using a 3D Printer? 
What slicer software should I use for printing your stl files?

We strongly recommend using Chitubox to open these files
Where will the files go?

We have an online library on our site! Simply click your account icon at the top of the page.
How do I download my files?

Under Account you'll be taken to your order history page. Simply click the order number and you'll be taken to a download page to recieve your files!