Dark Fire Designs
Confederate Battle Tank
Regular price
Sale price
$22.00 USD
Unit price
per
Sale
Sold out
"Unyielding in power and design, the Confederate Battle Tank redefines dominance on the battlefield." - Sale's Brochure. 
This listing is for the STL files, not the printed miniature.
The Confederate Battle Tank (CBT-1) was a mid-sized hover tank predominantly utilized by the Trade Alliance and the Coalition of Free Systems prior to the ascendancy of the Galactic Dominion. With its formidable frontal armor, this tank could easily breach fortifications and was armed with a formidable set of 57 shells. Requiring a crew of four combat bots for optimal operation, it could additionally transport six more bots into the heat of battle. Conceived by the renowned Terakoid Tactical Factories, the tank's crucial components were smartly positioned at its rear. Initially, CBTs were deployed against pirate factions in the Distant Rim territories before their crucial role in the Coalition's offensive on Royal Families home planet. Their strategic importance persisted during the subsequent interstellar conflicts, but their appearances became scarce after the Galactic Dominion's emergence.
Dive into the era of hover tank dominance with Dark Fire Designs' meticulously crafted digital designs! Catering to a broad spectrum of printer sizes, our STL Files for the Confederate Battle Tank promise a flawless assembly experience. Whether you're working with a spacious or compact print bed, we've got you covered. Download today and elevate your tabletop warfare with a tank that's both iconic and unparalleled in design.
The original model is made for 1:46 scale and designed to have more realistic proportions and may appear leaner than "heroic scaled" figures. 3d Printers:
We STRONGLY recommend using the Chitubox slicer.
This model is designed for Resin SLA and DLP printers.
Agreement: Upon purchase, the End-User agrees to print these files for personal use and not for any commercial printing endeavors. Please do not share or sell these files or print to sell after purchase.
This model is not endorsed by or affiliated with Disney or Lucasarts.
Share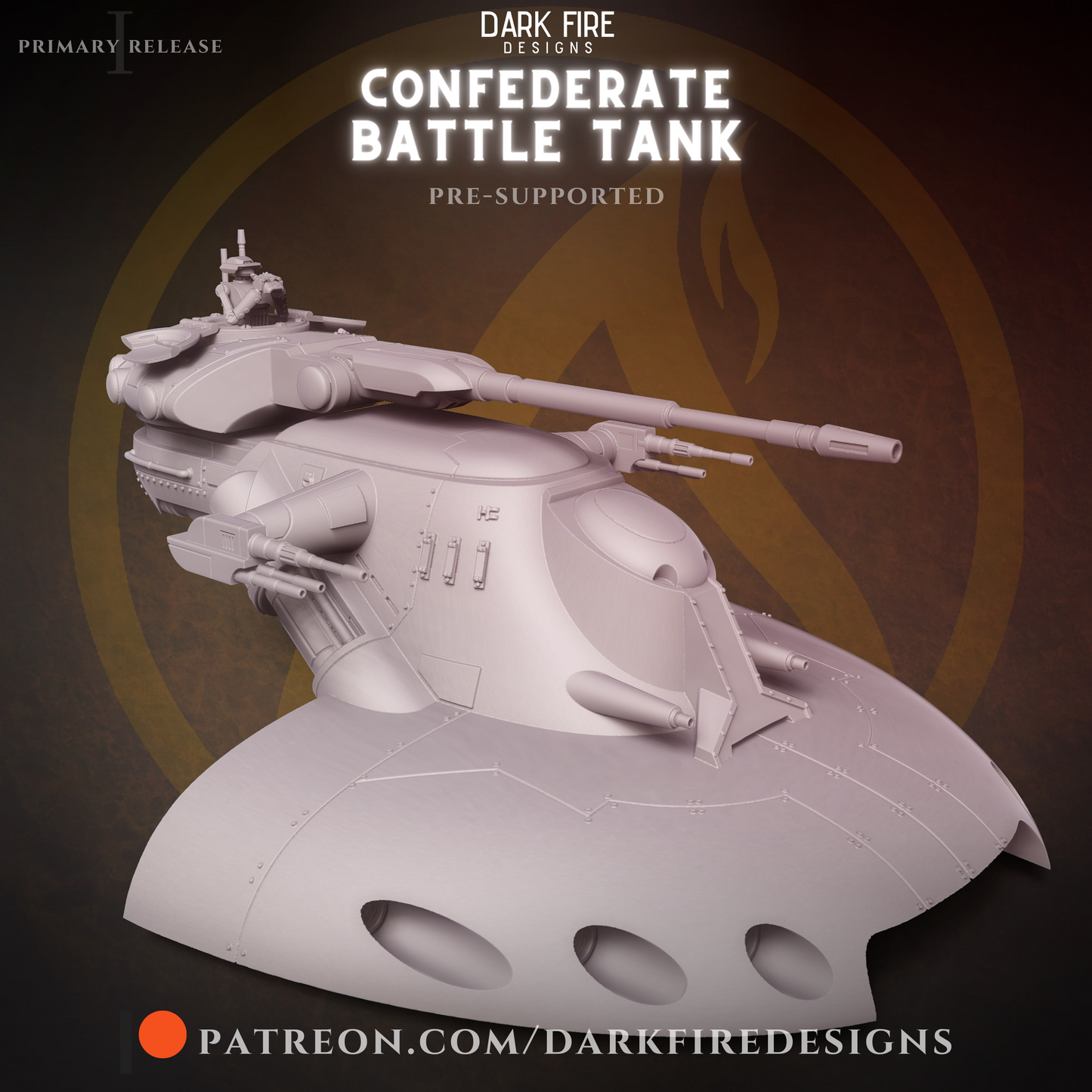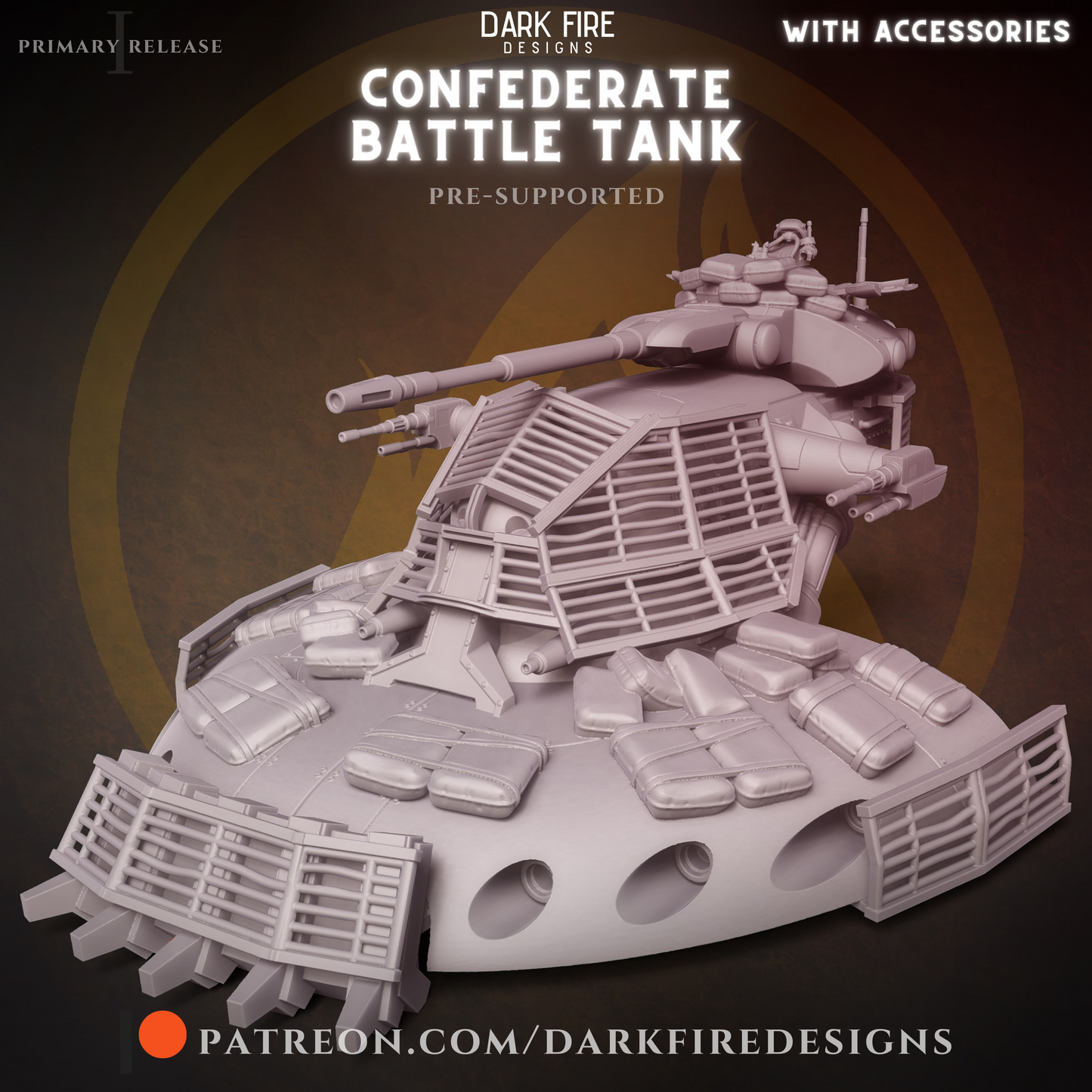 FAQ About Our STL Files
What kind of printers work best for your models?

Our models are specifically designed for Resin SLA and DLP printers.
What scale are your miniatures?

Our miniatures are scaled at 1:46. Our models were created to have more realistic proportions and may appear leaner than Heroic scaled figures.
Can I buy your miniatures without using a 3D Printer? 
What slicer software should I use for printing your stl files?

We strongly recommend using Chitubox to open these files
Where will the files go?

We have an online library on our site! Simply click your account icon at the top of the page.
How do I download my files?

Under Account you'll be taken to your order history page. Simply click the order number and you'll be taken to a download page to recieve your files!