Dark Fire Designs
Confederate Trench Bots
Regular price
Sale price
$22.00 USD
Unit price
per
Sale
Sold out
Crafted for rain-soaked battlefields, the Confederate Trench Bot stands as a testament to Confederate technicians ingenuity for on site modifications. 
This listing is for the STL files, not the printed miniature.
Confederate Trench Bots, colloquially known as "Muckers" in their mud variant, played a distinct role in the Separatist Bot Army. Unlike the widely-deployed standard Battle Bots, these specialized units were limited to theaters of war characterized by heavy rain and were not as ubiquitously present across battlefronts. Initially, these bots were designed to operate based on a central computer, but this approach was largely abandoned after a crucial mainframe was destroyed. Enhanced for damp, challenging terrains, these bots come equipped with dehumidifiers for optimal processor performance, reinforced knee rotaries for agile movement in muddy areas, shin guards for gear cleanliness, and an advanced combat algorithm tailored for close-quarter engagements.
Forge a rain-soaked path in tactical warfare with Dark Fire Designs' exclusive digital offering! Download the STL Files of our Confederate Trench Bots, the specialized "Muckers," crafted exclusively for rain-drenched battlefields. Whether you opt for the swift assembly of our pre-posed models or the personalized touch of our kits, Dark Fire guarantees quality and detail. Plus, this squad comes enriched with 5 unique digital kitbashes. Amplify your tabletop army's might; download now and rain supremacy on your adversaries!
The original model is made for 1:46 scale and designed to have more realistic proportions and may appear leaner than "heroic scaled" figures. 3d Printers:
We STRONGLY recommend using the Chitubox slicer.
This model is designed for Resin SLA and DLP printers.
Agreement: Upon purchase, the End-User agrees to print these files for personal use and not for any commercial printing endeavors. Please do not share or sell these files or print to sell after purchase.
This model is not endorsed by or affiliated with Disney or Lucasarts.
Share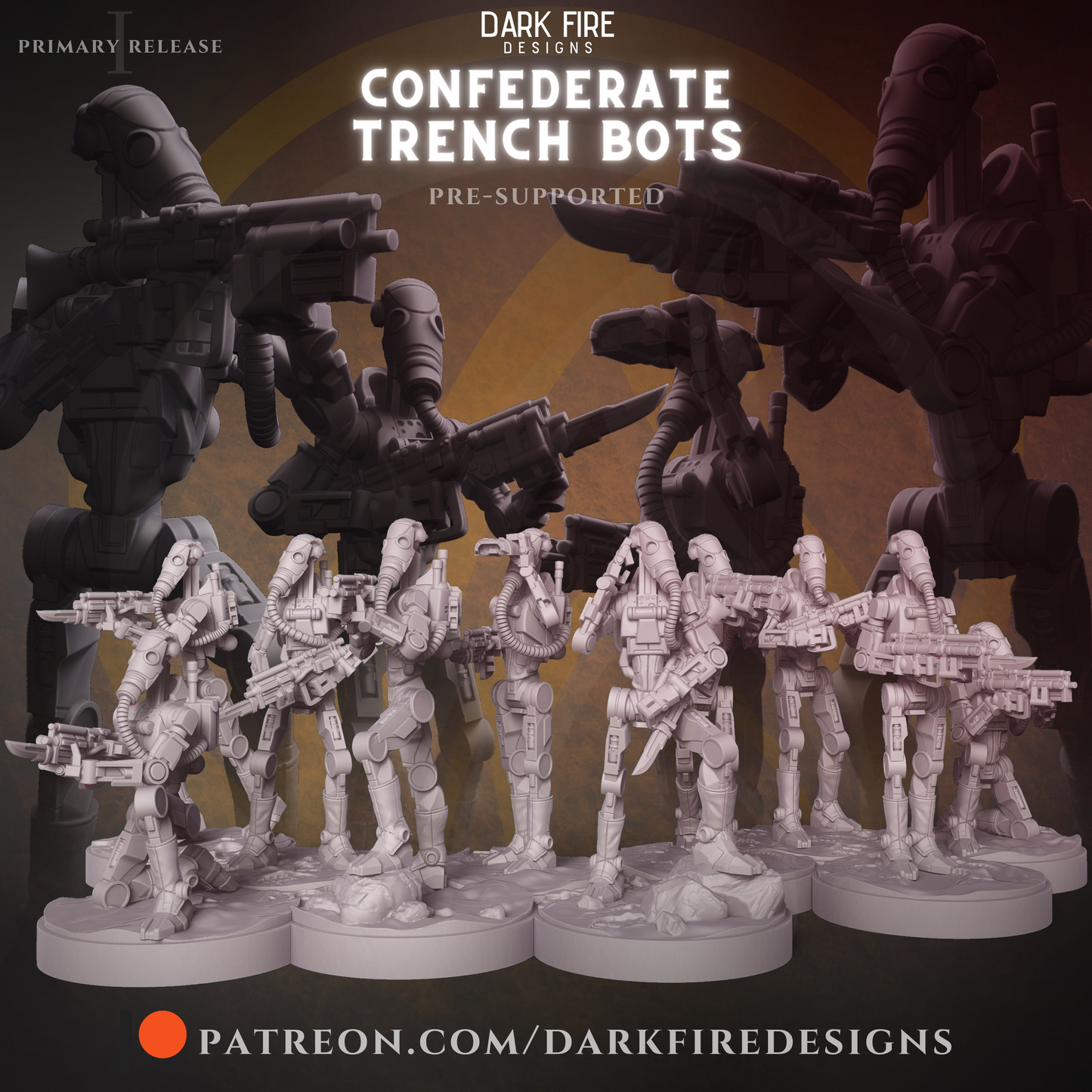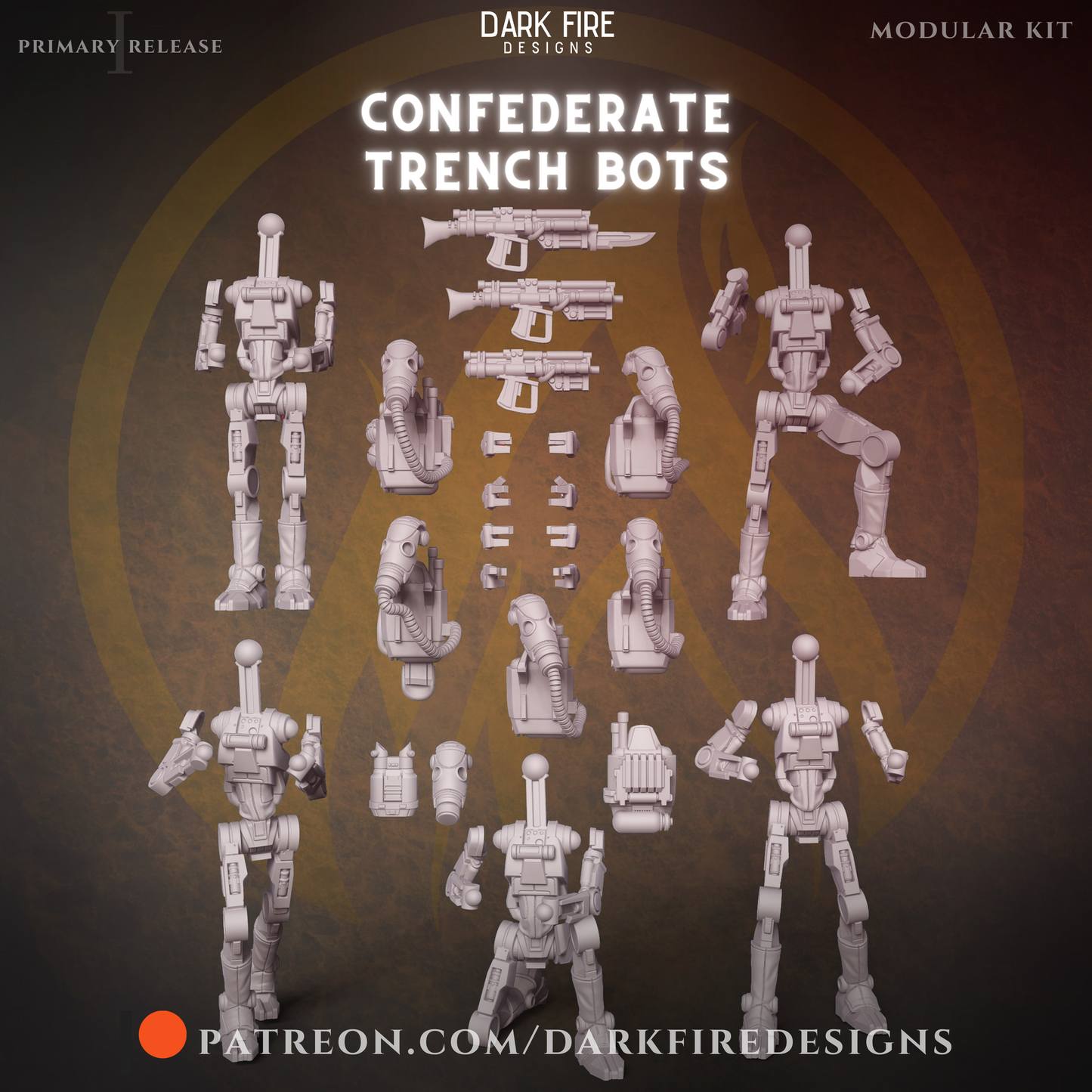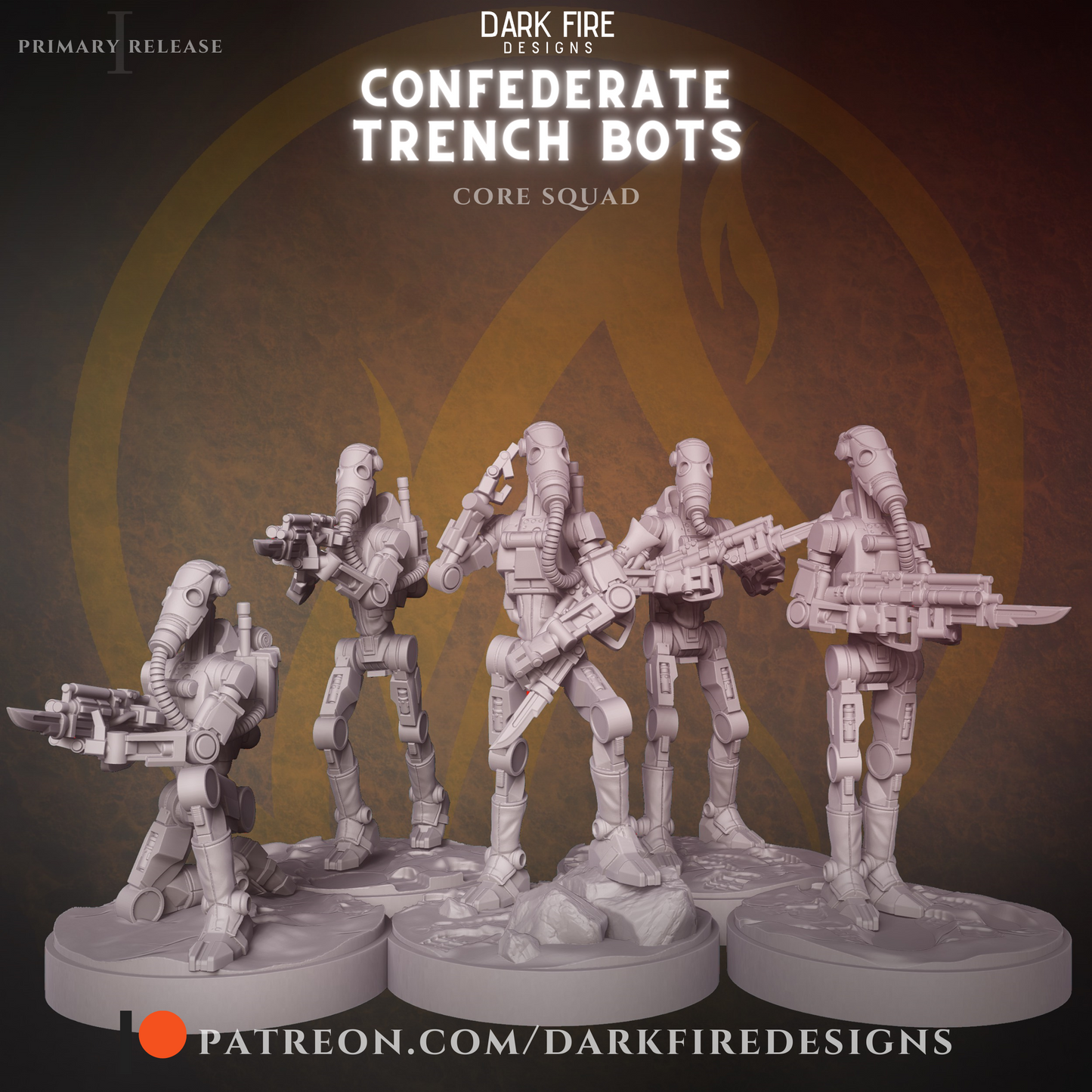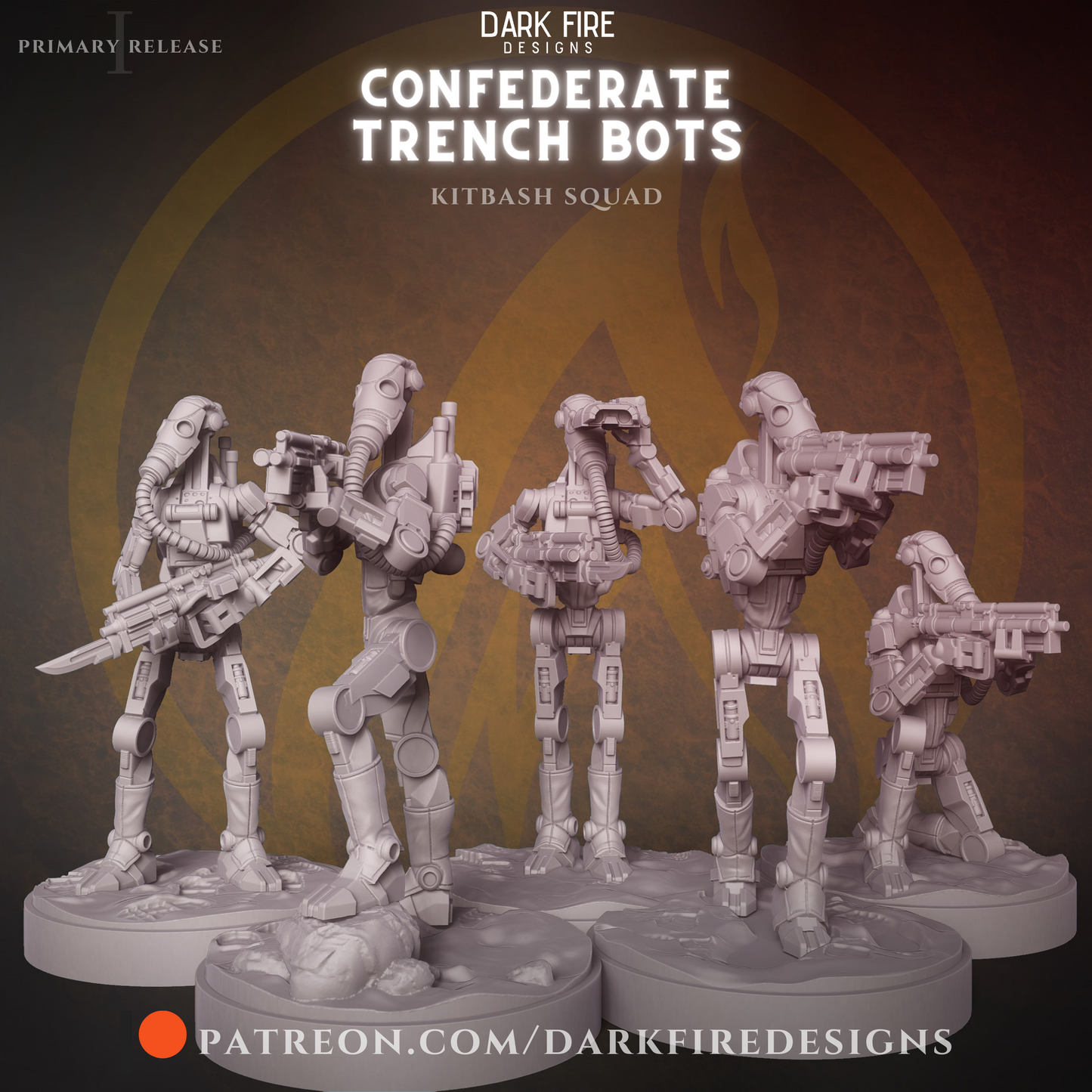 FAQ About Our STL Files
What kind of printers work best for your models?

Our models are specifically designed for Resin SLA and DLP printers.
What scale are your miniatures?

Our miniatures are scaled at 1:46. Our models were created to have more realistic proportions and may appear leaner than Heroic scaled figures.
Can I buy your miniatures without using a 3D Printer? 
What slicer software should I use for printing your stl files?

We strongly recommend using Chitubox to open these files
Where will the files go?

We have an online library on our site! Simply click your account icon at the top of the page.
How do I download my files?

Under Account you'll be taken to your order history page. Simply click the order number and you'll be taken to a download page to recieve your files!