Dark Fire Designs
Commando Merc Diorama
Regular price
Sale price
$19.99 USD
Unit price
per
Sale
Sold out
"Ah, one of the deluxe models. Come to save us with your 'superior' training?"

This listing is for the STL files, not the printed miniature.
Unveiling a masterpiece originally released on Darkfire's Patreon: Immerse yourself in the intricate diorama that captures the Republic Army's elite special forces confronting one of the galaxy's most formidable hired assassins. This tableau vividly portrays the timeless clash between valorous warriors and relentless killers. Every detail is meticulously crafted, representing the tension, strategy, and sheer intensity of this classic showdown. It's more than just a diorama—it's a narrative captured in 3D, testament to Darkfire's artistic prowess.

This diorama stands as a magnificent centerpiece, destined to enhance any collector's display. Whether you're looking to elevate your collection or spotlight some of your cherished models from your legion, it's designed to provide the perfect backdrop. It's not merely an addition; it's a statement piece that captures the essence of your favorite figures and brings them to life in a vivid tableau.

The original model is made for 1:46 scale and designed to have more realistic proportions and may appear leaner than "heroic scaled" figures.
3d Printers:
We STRONGLY recommend using the Chitubox slicer.
This model is designed for Resin SLA and DLP printers.

Agreement:
Upon purchase, the End-User agrees to print these files for personal use and not for any commercial printing endeavors. Please do not share or sell these files or print to sell after purchase.

This model is not endorsed by or affiliated with Disney or Lucasarts.

Share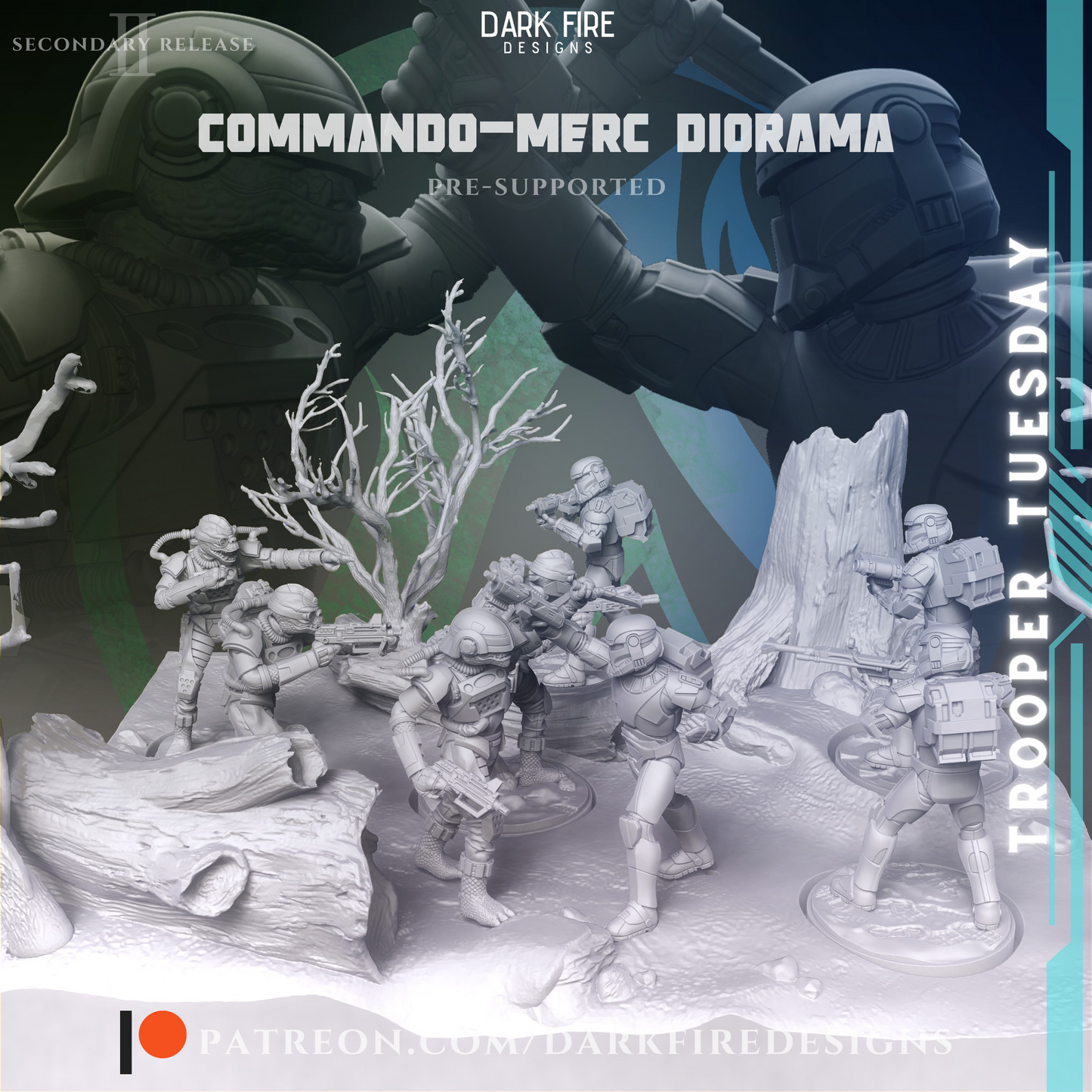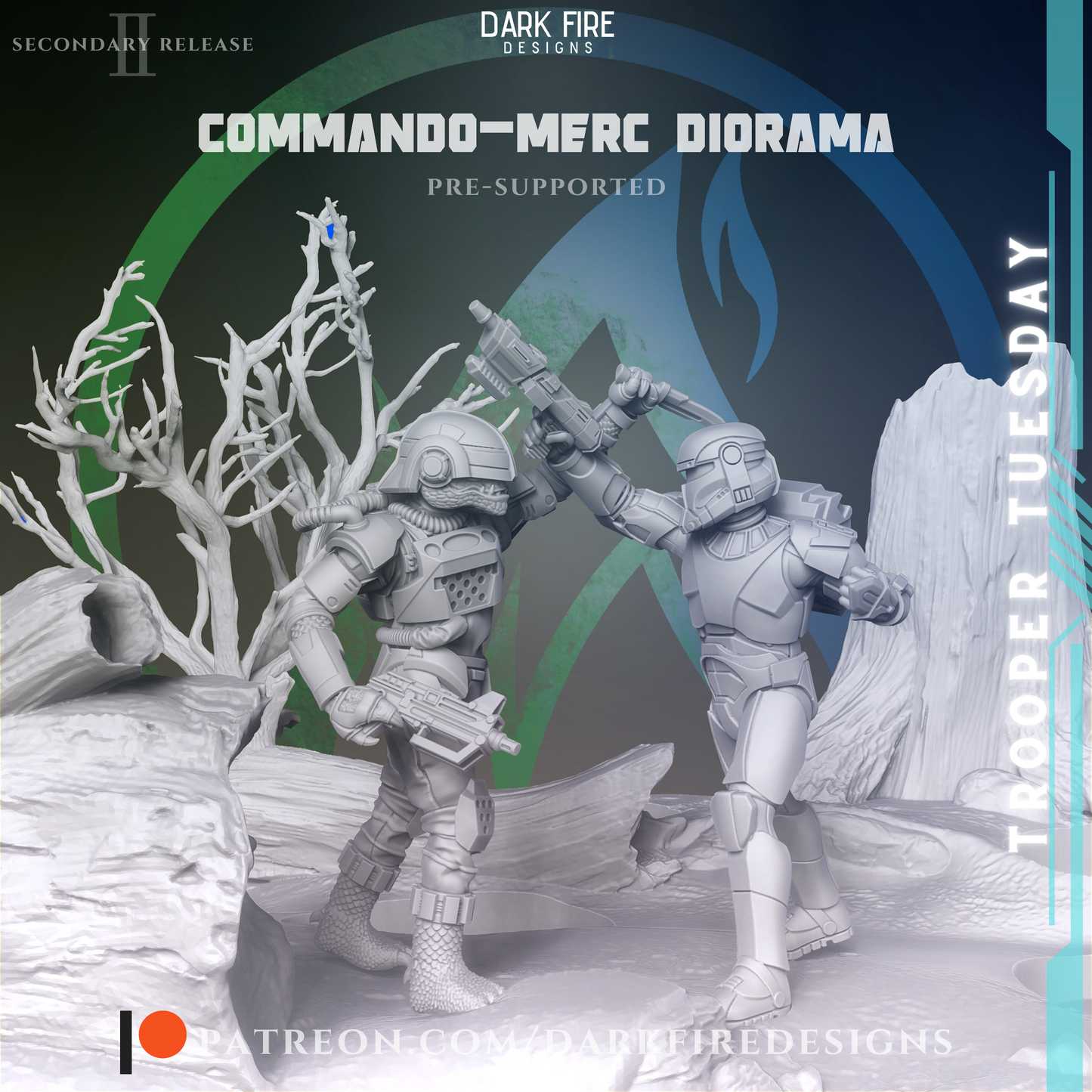 FAQ About Our STL Files
What kind of printers work best for your models?

Our models are specifically designed for Resin SLA and DLP printers.
What scale are your miniatures?

Our miniatures are scaled at 1:46. Our models were created to have more realistic proportions and may appear leaner than Heroic scaled figures.
Can I buy your miniatures without using a 3D Printer? 
What slicer software should I use for printing your stl files?

We strongly recommend using Chitubox to open these files
Where will the files go?

We have an online library on our site! Simply click your account icon at the top of the page.
How do I download my files?

Under Account you'll be taken to your order history page. Simply click the order number and you'll be taken to a download page to recieve your files!