Dark Fire Designs
Imperial Armored Walker
Regular price
Sale price
$65.00 USD
Unit price
per
Sale
Sold out
"Behold the Imperial Armored Walker, the bane of resistance and the harbinger of dominance." 
This listing is for the STL files, not the printed miniature.

Introducing the Imperial Armored Walker, a symbol of the supreme regime's might and relentless pursuit of order in the galaxy. This behemoth, with its imposing size and unmatched firepower, has struck fear into the hearts of rebels and insurgents alike. Designed for ground assaults and troop transport, the Imperial Armored Walker combines raw power and mobility to bring swift destruction to any who dare oppose the regime.
Don't miss the chance to add this iconic vehicle to your tabletop gaming collection! By downloading the Imperial Armored Walker model STL file for your 3D printer, you'll be able to take command of this powerful machine and bolster your forces on the battlefield. Imagine the awe on your friends' faces as the Imperial Armored Walker towers over the gaming table, its mighty cannons ready to rain destruction upon your enemies. No collection is complete without the Imperial Armored Walker, the embodiment of the regime's unstoppable power.
But it's not just about the battles. The Imperial Armored Walker is an essential piece for any fan looking to expand their legion of intergalactic memorabilia. With this high-quality, detailed 3D model, you can bring the Imperial Armored Walker to life in your own home, adding a touch of the iconic galactic universe to your collection. Don't settle for anything less than the best – download the Imperial Armored Walker STL file today and let your 3D printer do the rest. Your ever-growing legion awaits its next powerful addition. Unleash the power of the Imperial Armored Walker, and remember: the regime is always watching.
The original model is made for 1:46 scale and designed to have more realistic proportions and may appear leaner than "heroic scaled" figures.
3d Printers:
We STRONGLY recommend using the Chitubox slicer.
This model is designed for Resin SLA and DLP printers.
Agreement:
Upon purchase, the End-User agrees to print these files for personal use and not for any commercial printing endeavors. Please do not share or sell these files or print to sell after purchase.
This model is not endorsed by or affiliated with Disney or Lucasarts.
Share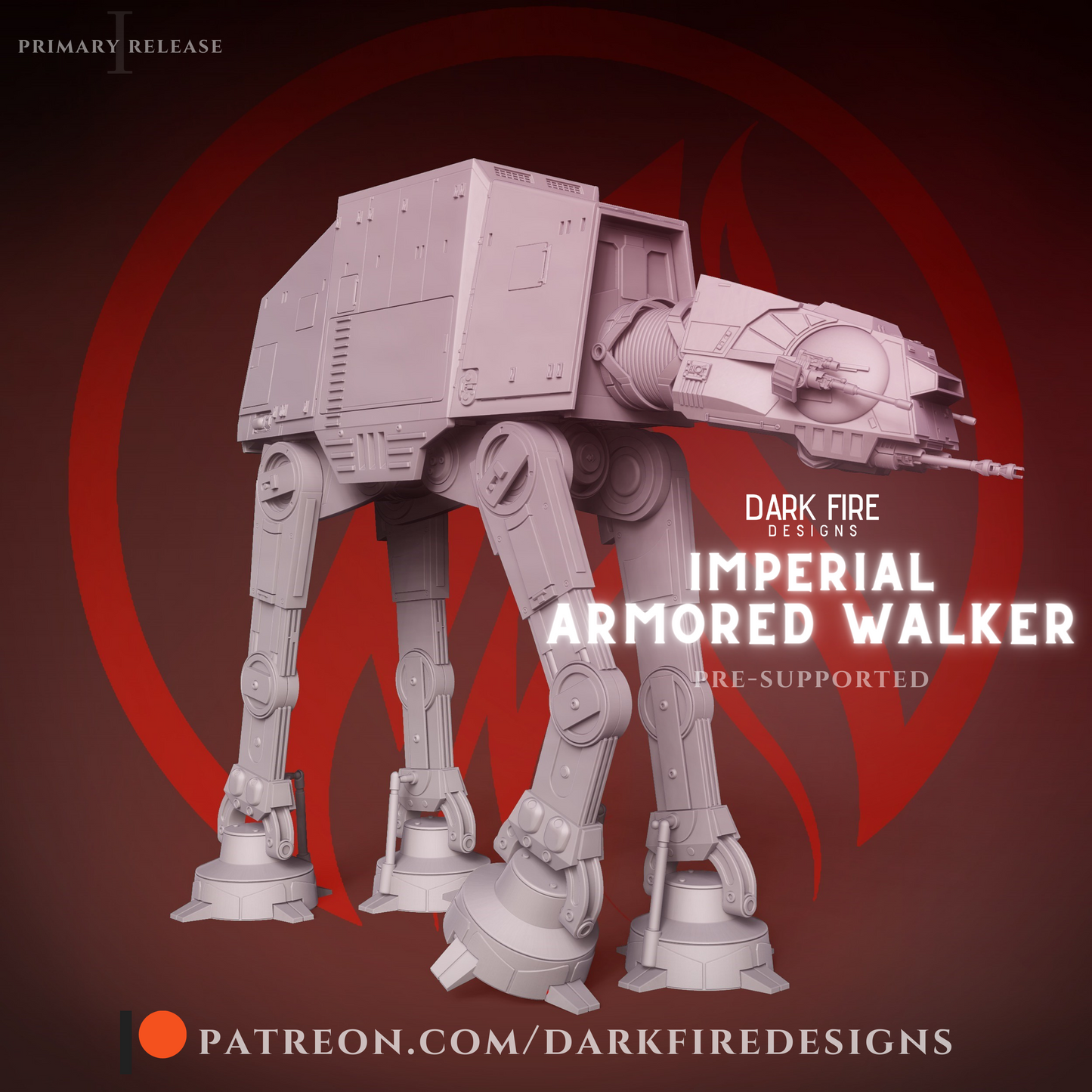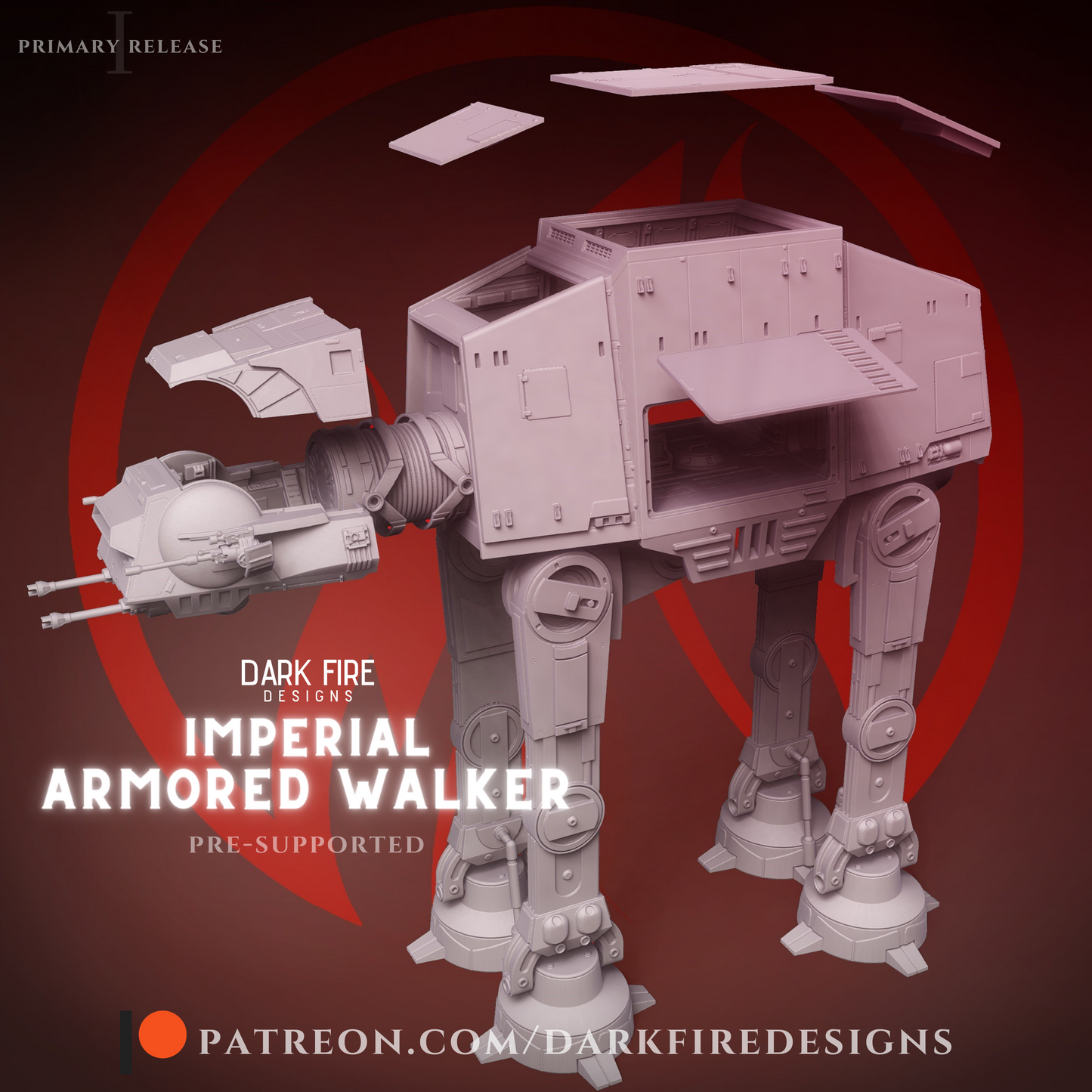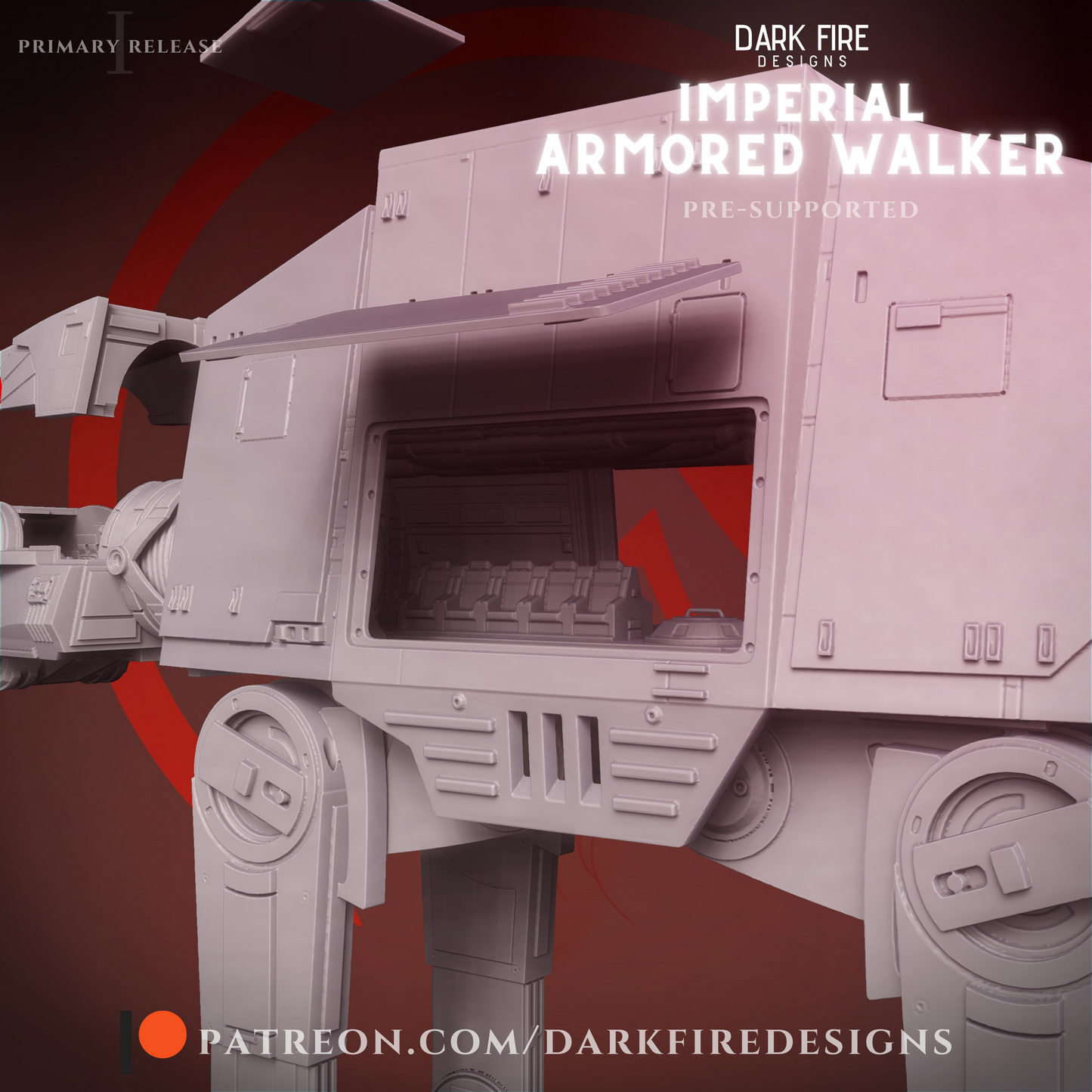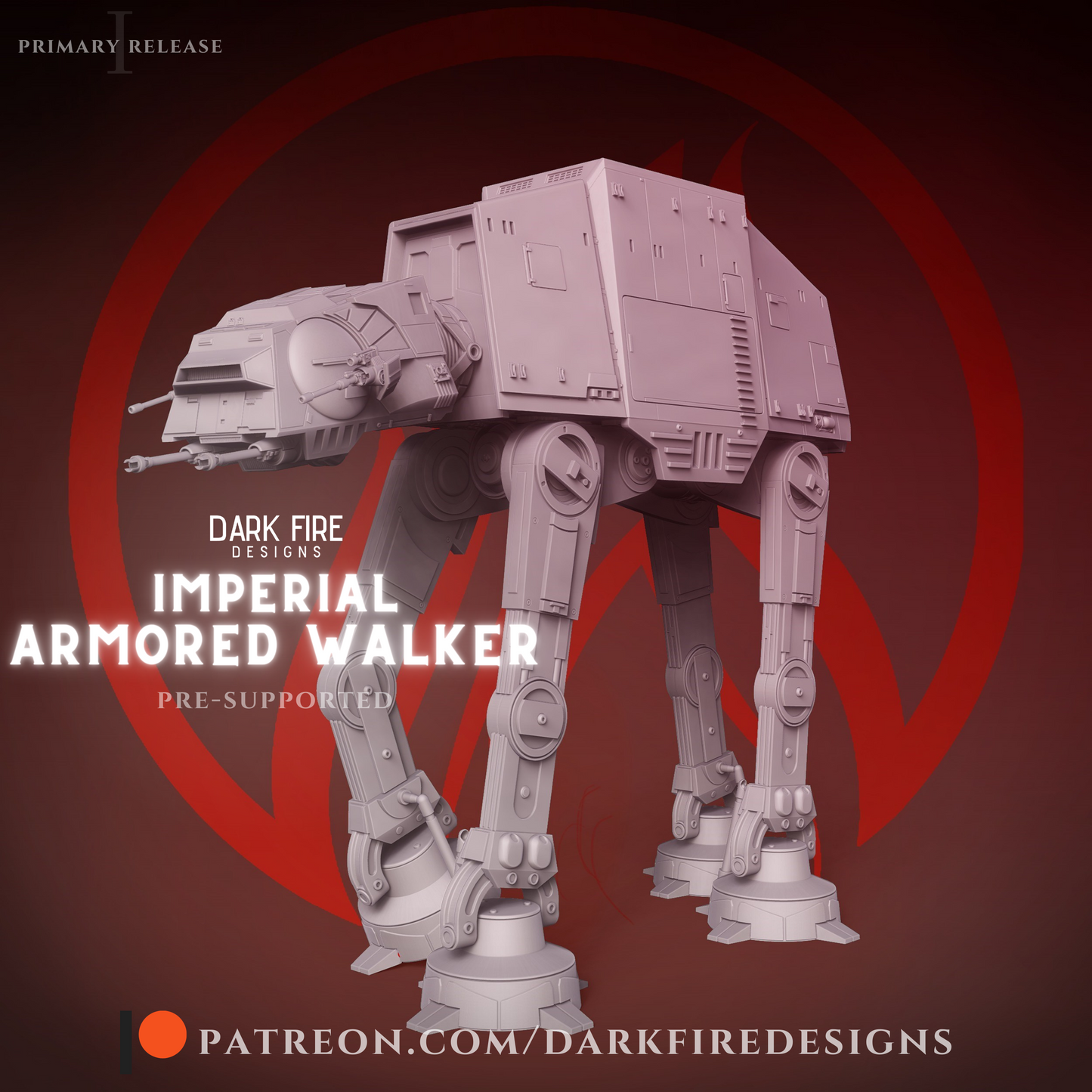 FAQ About Our STL Files
What kind of printers work best for your models?

Our models are specifically designed for Resin SLA and DLP printers.
What scale are your miniatures?

Our miniatures are scaled at 1:46. Our models were created to have more realistic proportions and may appear leaner than Heroic scaled figures.
Can I buy your miniatures without using a 3D Printer? 
What slicer software should I use for printing your stl files?

We strongly recommend using Chitubox to open these files
Where will the files go?

We have an online library on our site! Simply click your account icon at the top of the page.
How do I download my files?

Under Account you'll be taken to your order history page. Simply click the order number and you'll be taken to a download page to recieve your files!