Dark Fire Designs
Imperial Bunker
Regular price
Sale price
$24.00 USD
Unit price
per
Sale
Sold out
"The shield is down. Commence attack on the Battle Station's main reactor."
Imperial Military installations are generally high security facilities. Not only do they house their own garrisons of Storm Core troopers and Imperial Army but they are shielded and well defended from orbital and land attacks.
However these highly fortified positions are almost calling cards to the Alliance, if a small team is able to break or sneak their way into an imperial insulation through one of these bunkers they can generally hope that by destroying what's inside will create real havoc for the Empire, or at the very least costly delays in military production.
This terrain piece by Dark Fire Designs is perfect for your table top or diorama builds. Recreate and replay some of the most iconic battles from a galaxy far, far, away.

This kit has been designed for Resin 3d Printers and include supported and standard STL files.
The original model is made for 1:46 scale and designed to have more realistic proportions and may appear leaner than "heroic scaled" figures.

We STRONGLY recommend using the Chitubox slicer.

This model is designed for Resin SLA and DLP printers.
Agreement:
Upon purchase, the End-User agrees to print these files for personal use and not for any commercial printing endeavors. Please do not share or sell these files or print to sell after purchase. This model is not endorsed by or affiliated with Disney or Lucasarts.
Share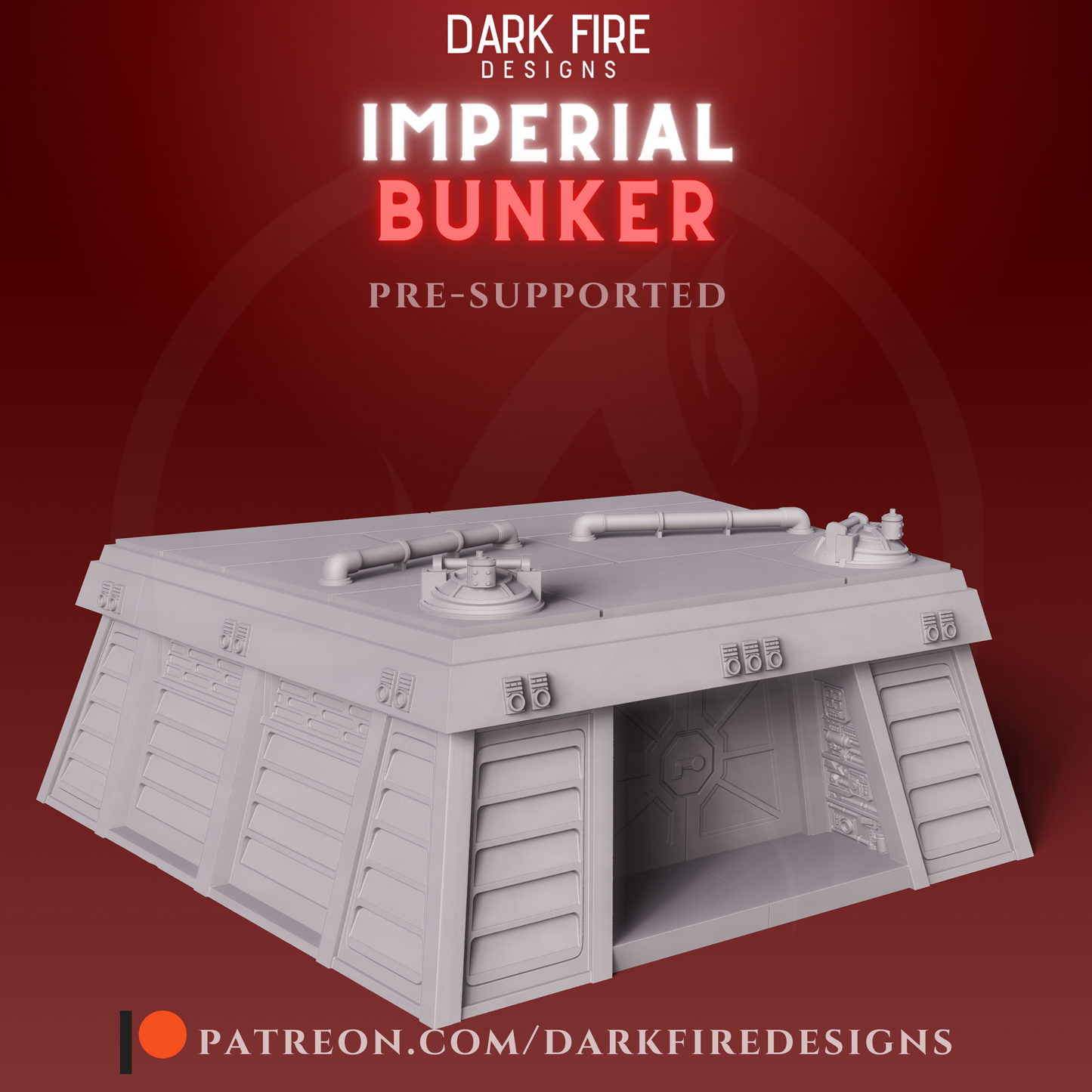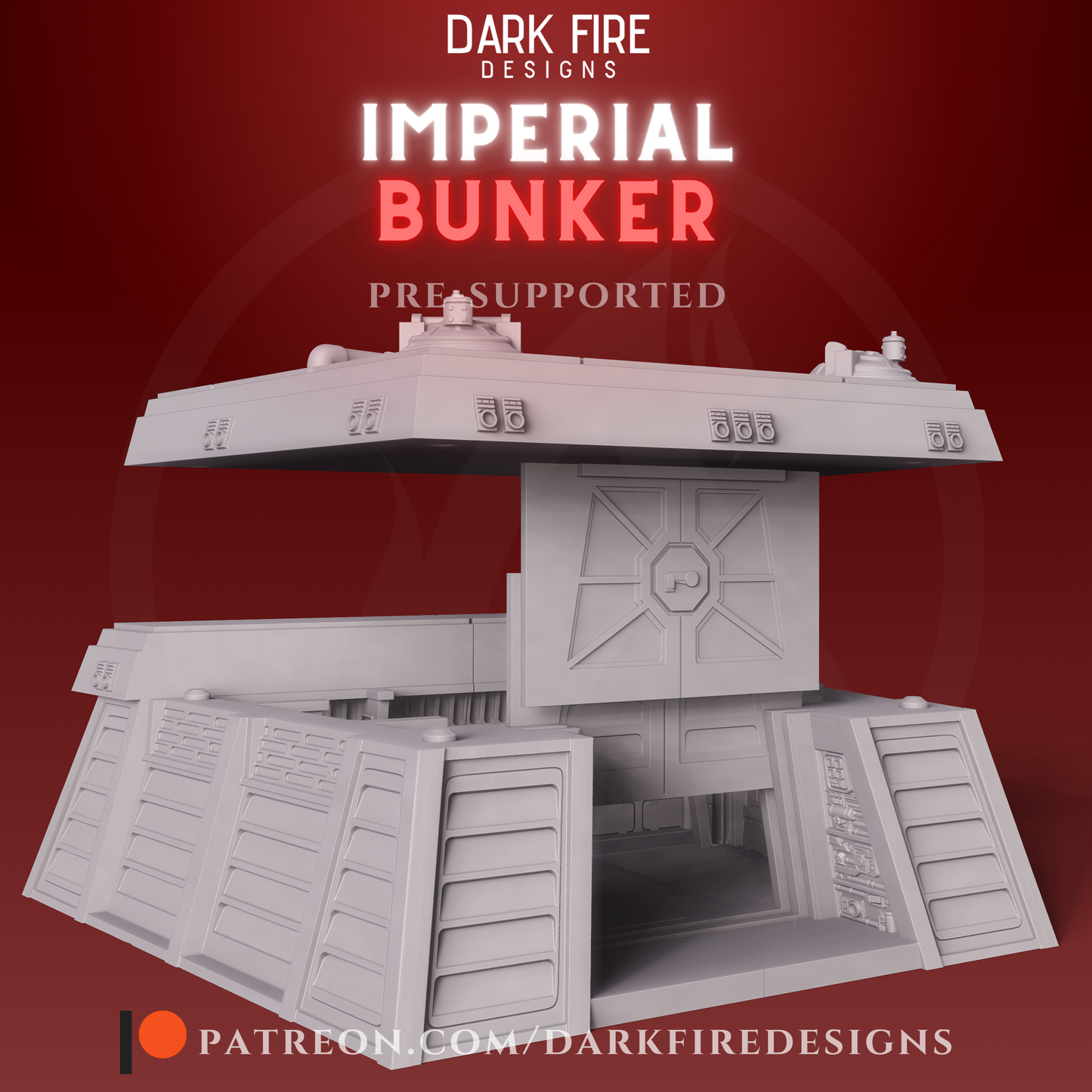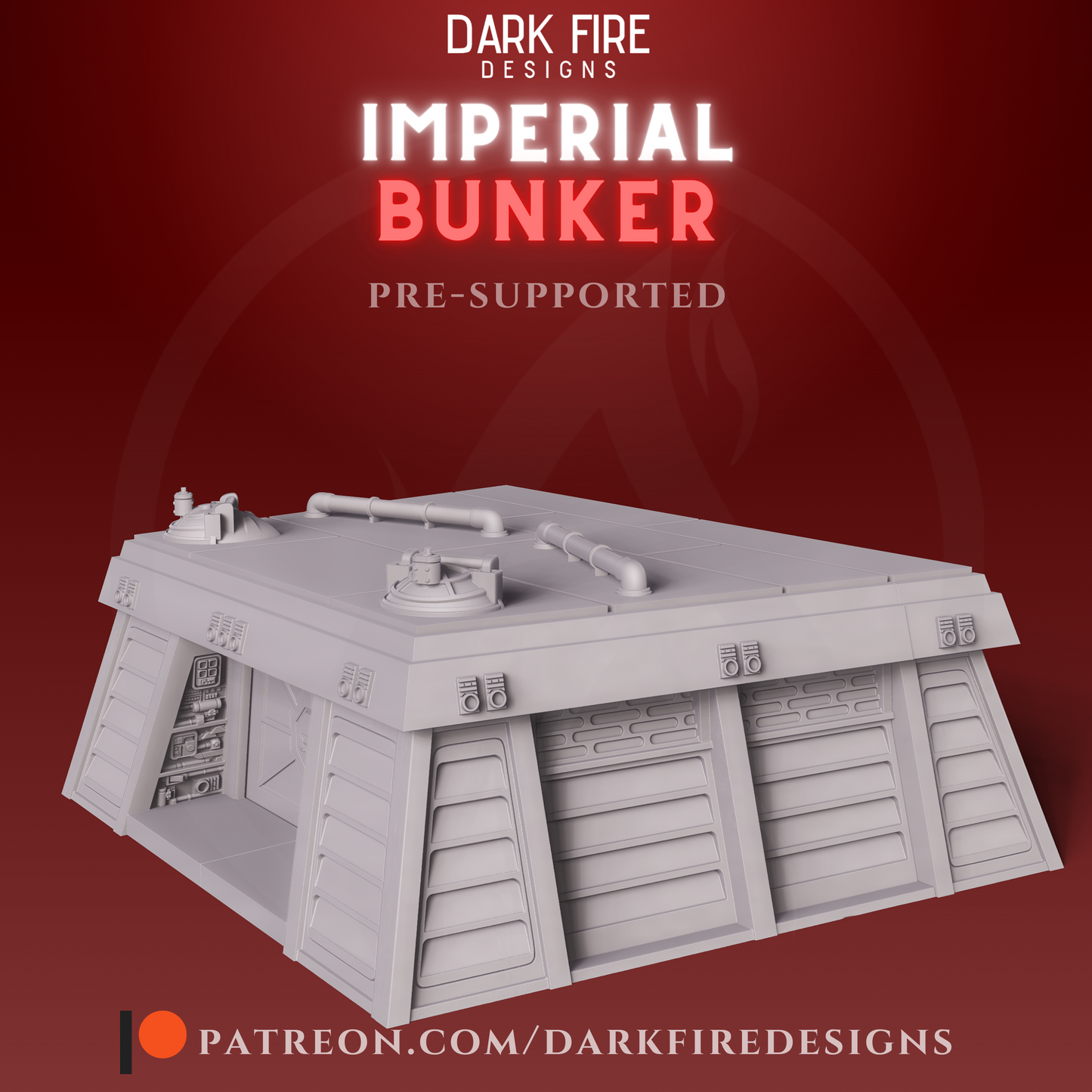 FAQ About Our STL Files
What kind of printers work best for your models?

Our models are specifically designed for Resin SLA and DLP printers.
What scale are your miniatures?

Our miniatures are scaled at 1:46. Our models were created to have more realistic proportions and may appear leaner than Heroic scaled figures.
Can I buy your miniatures without using a 3D Printer? 
What slicer software should I use for printing your stl files?

We strongly recommend using Chitubox to open these files
Where will the files go?

We have an online library on our site! Simply click your account icon at the top of the page.
How do I download my files?

Under Account you'll be taken to your order history page. Simply click the order number and you'll be taken to a download page to recieve your files!