Dark Fire Designs
Imperial Corporate Authority Dropship
Regular price
$22.00 USD
Sale price
$18.00 USD
Unit price
per
Sale
Sold out
"There comes a time when the risk of doing nothing becomes the greatest risk of all."
This listing is for the STL files, not the printed miniature.
Corporate Security is the law of the Outer Rim these security forces may not be as well equipped as their Imperial counterparts but what they lack in equipment and training they make up for in dedication and gumption. When on patrol Corporate Security forces will use their standard dropship to quickly deploy officers on the ground in a spirited attempt maintain law and order.
This is an stl file that lets you build a fully articulate Imperial Corporate Authority Dropship.   
Besides pre-supported and standard STLs our modular kit includes:  
A Corporate Security Pilot
A canopy parts to make opaque or transparent cockpit canopies.
Fully articulated model
The original model is made for 1:46 scale and designed to have more realistic proportions and may appear leaner than "heroic scaled" figures.
We STRONGLY recommend using the Chitubox slicer.
This model is designed for Resin SLA and DLP printers.
Agreement:
Upon purchase, the End-User agrees to print these files for personal use and not for any commercial printing endeavors. Please do not share or sell these files or print to sell after purchase.
This model is not endorsed by or affiliated with Disney or Lucasarts.
Share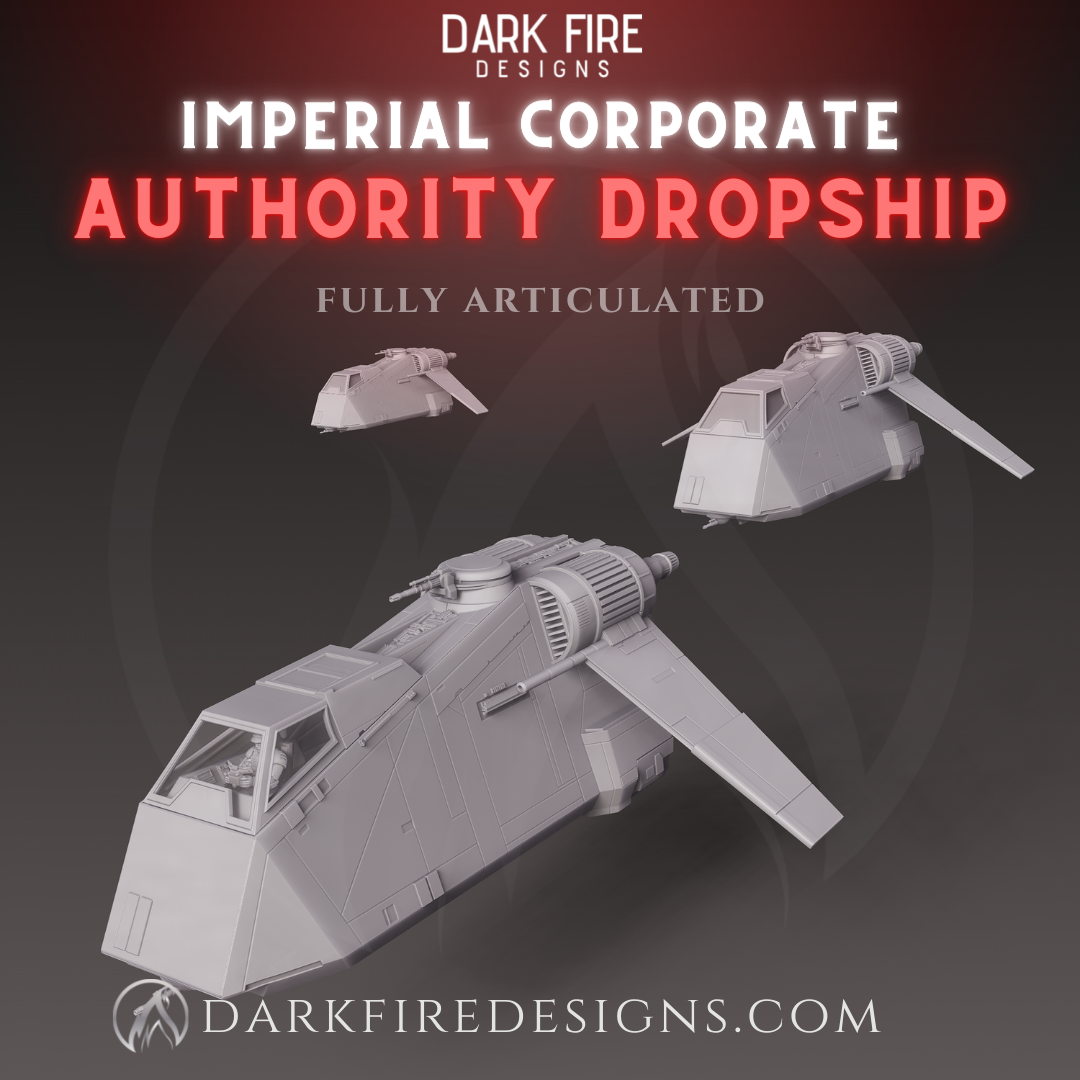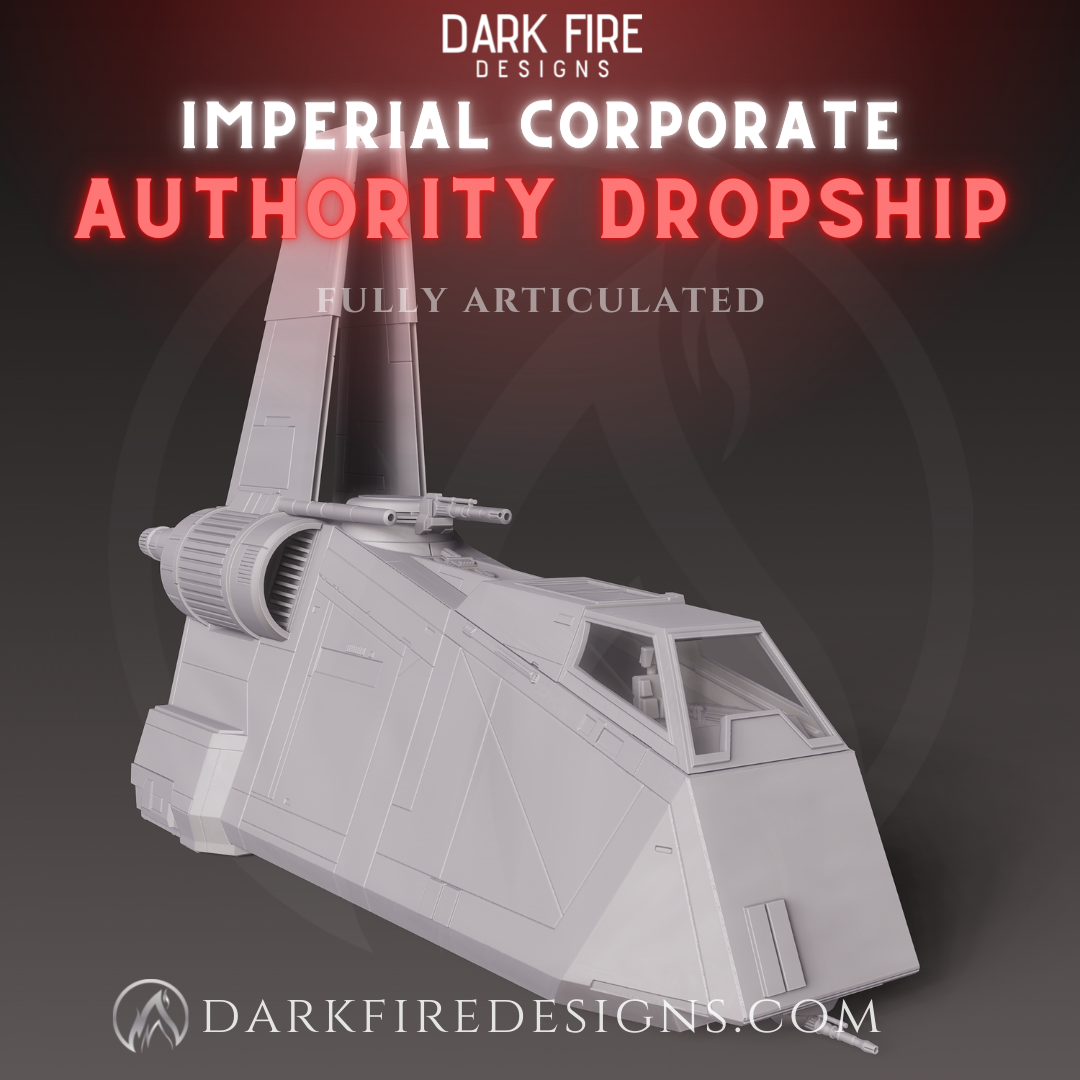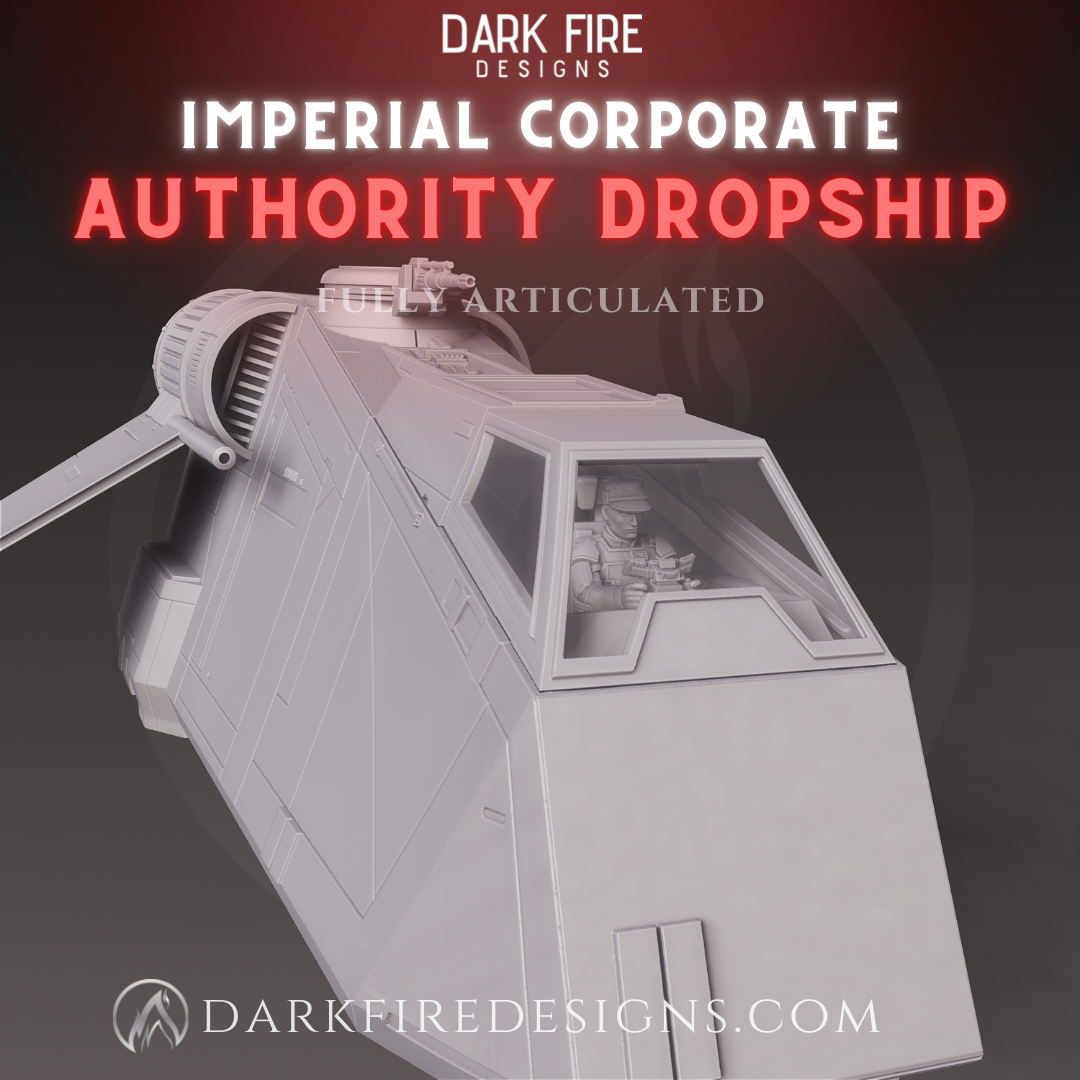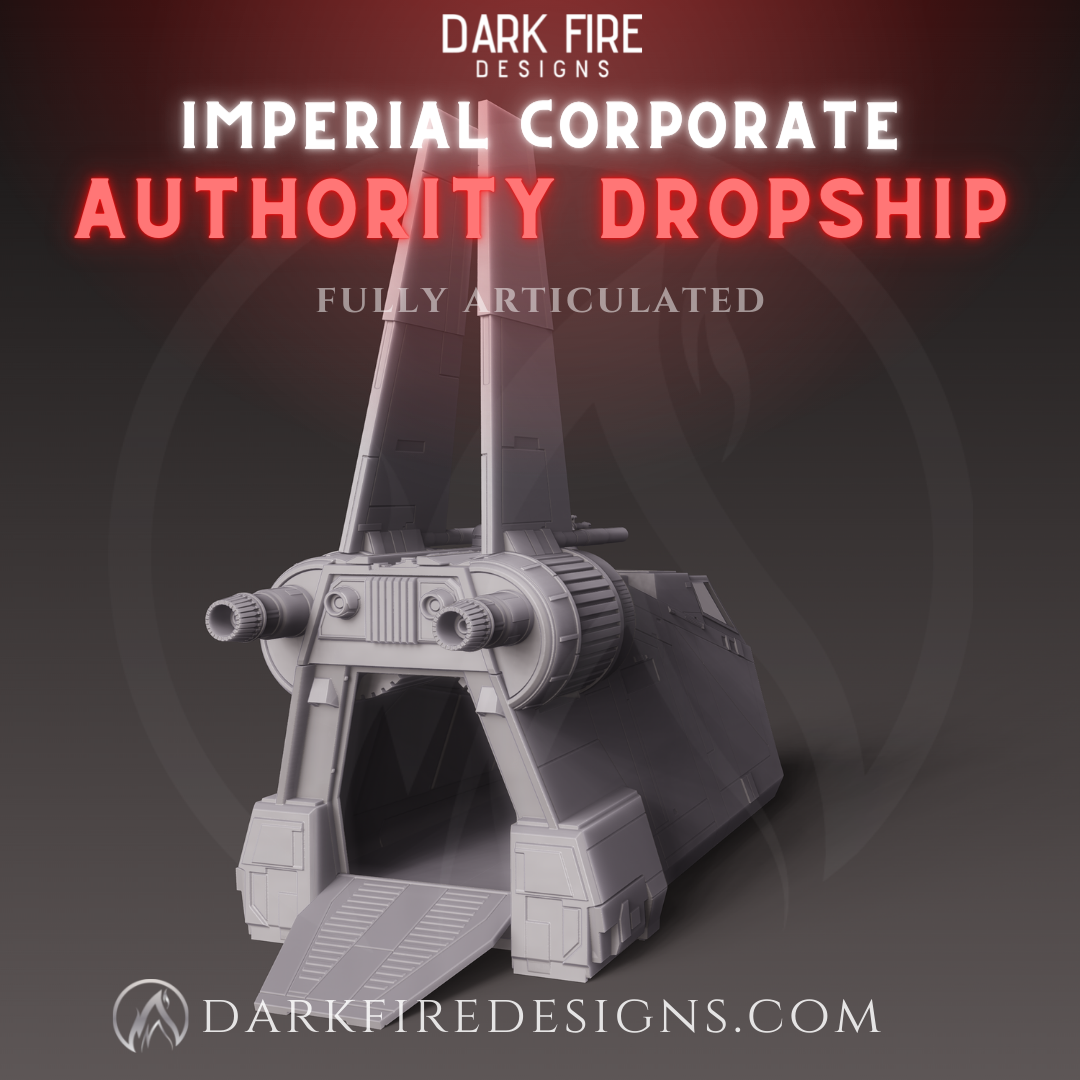 FAQ About Our STL Files
What kind of printers work best for your models?

Our models are specifically designed for Resin SLA and DLP printers.
What scale are your miniatures?

Our miniatures are scaled at 1:46. Our models were created to have more realistic proportions and may appear leaner than Heroic scaled figures.
Can I buy your miniatures without using a 3D Printer? 
What slicer software should I use for printing your stl files?

We strongly recommend using Chitubox to open these files
Where will the files go?

We have an online library on our site! Simply click your account icon at the top of the page.
How do I download my files?

Under Account you'll be taken to your order history page. Simply click the order number and you'll be taken to a download page to recieve your files!