Dark Fire Designs
Imperial Front Line
Regular price
Sale price
$25.00 USD
Unit price
per
Sale
Sold out
"In trench warfare five things are important: heat generators, ration packs, tobac, glow rods, and the enemy. In frost season on Inquisitors Drake's front they were important in that order, with the enemy a bad last"
When the Imperium takes land it doesn't give it up easily. Any new gains from one day are quickly fortified with a standard construction template forward observation bases. These bases can provide shelter for soldiers as they prepare for the next push, and allow Imperial Navy to resupply ground forces. However, in times when the front grinds to a halt these forward operating bases can quickly highlight The Imperials Engineer Core's preference of function over form.
This kit includes everything you need to build an Imperial Front Line this kit is full of terrain customizations that should give you enough to populate an entire board.
This model comes pre-supported and as standard STLs and also includes:
Camp gear including sci-fi crates and barrels. Along with a modular tent system.
Defensive options including ramparts, turrets, and barricades.
Walkways, Floor panels, fire steps, and parapets to make an Imperial trench system.
This kit is designed to work with Resin 3d and FDM Printers.
The original model is made for 1:46 scale and designed to have more realistic proportions and may appear leaner than "heroic scaled" figures.
We STRONGLY recommend using the Chitubox slicer.
This model is designed for Resin SLA and DLP printers.
Agreement:
Upon purchase, the End-User agrees to print these files for personal use and not for any commercial printing endeavors. Please do not share or sell these files or print to sell after purchase.
This model is not endorsed by or affiliated with Disney or Lucasarts.
Share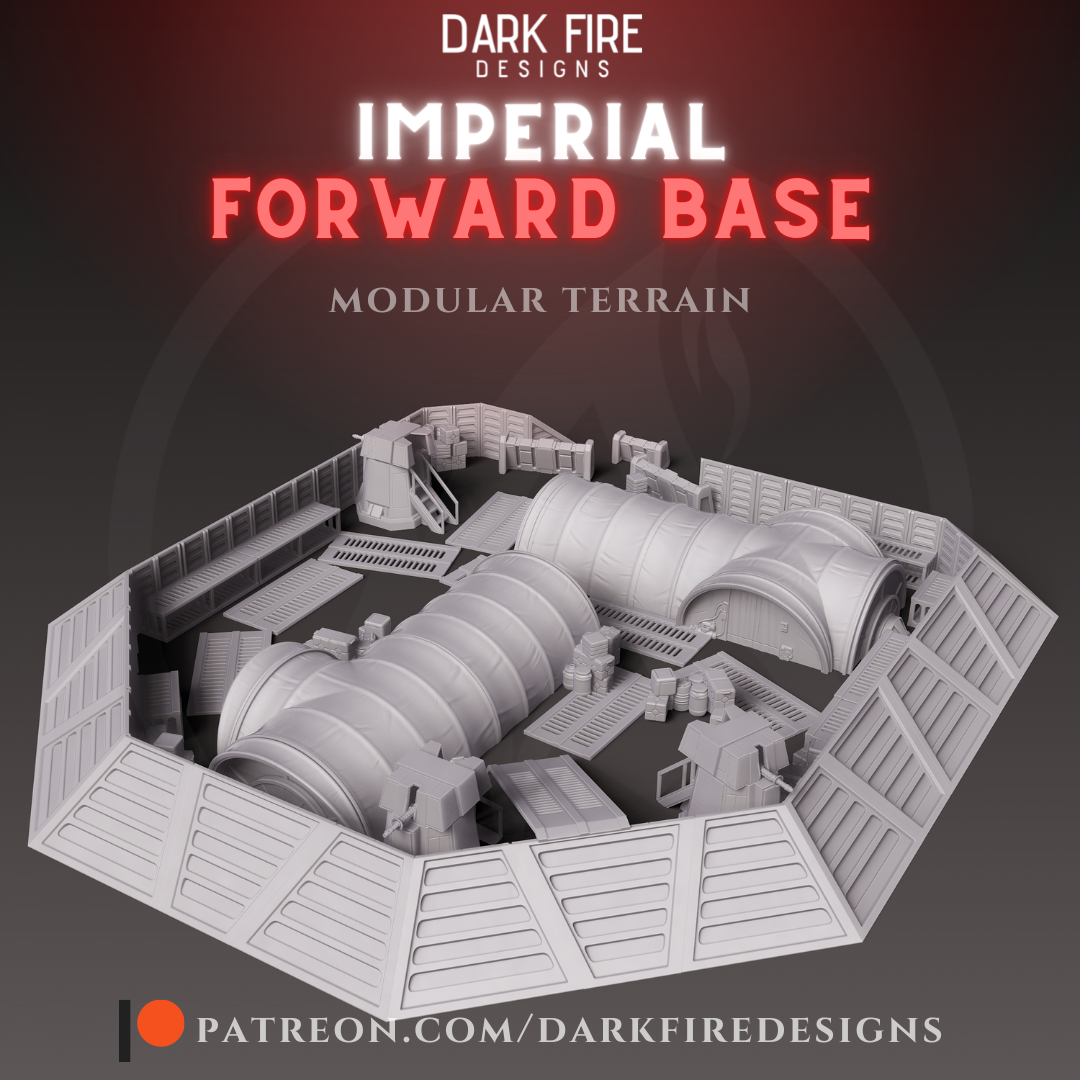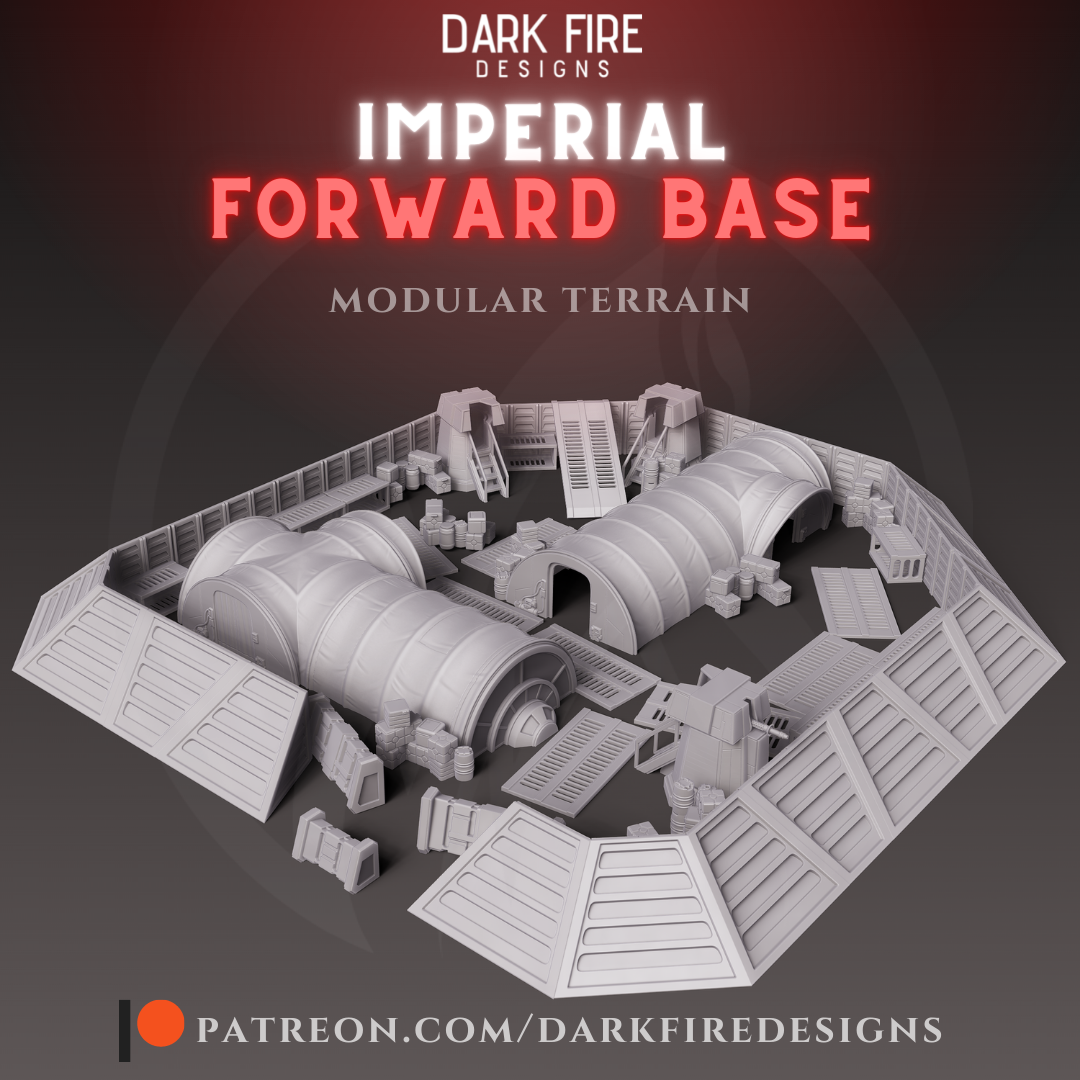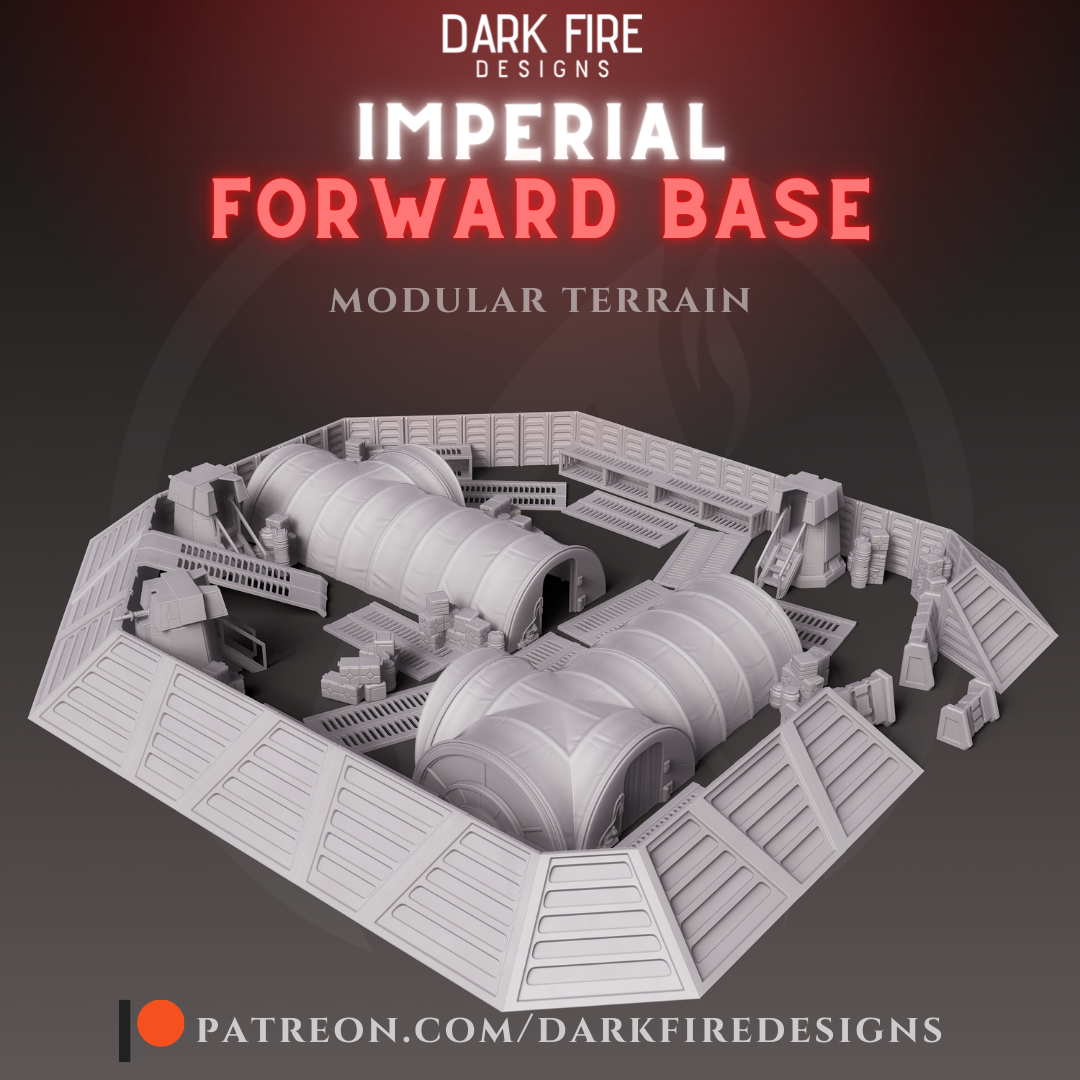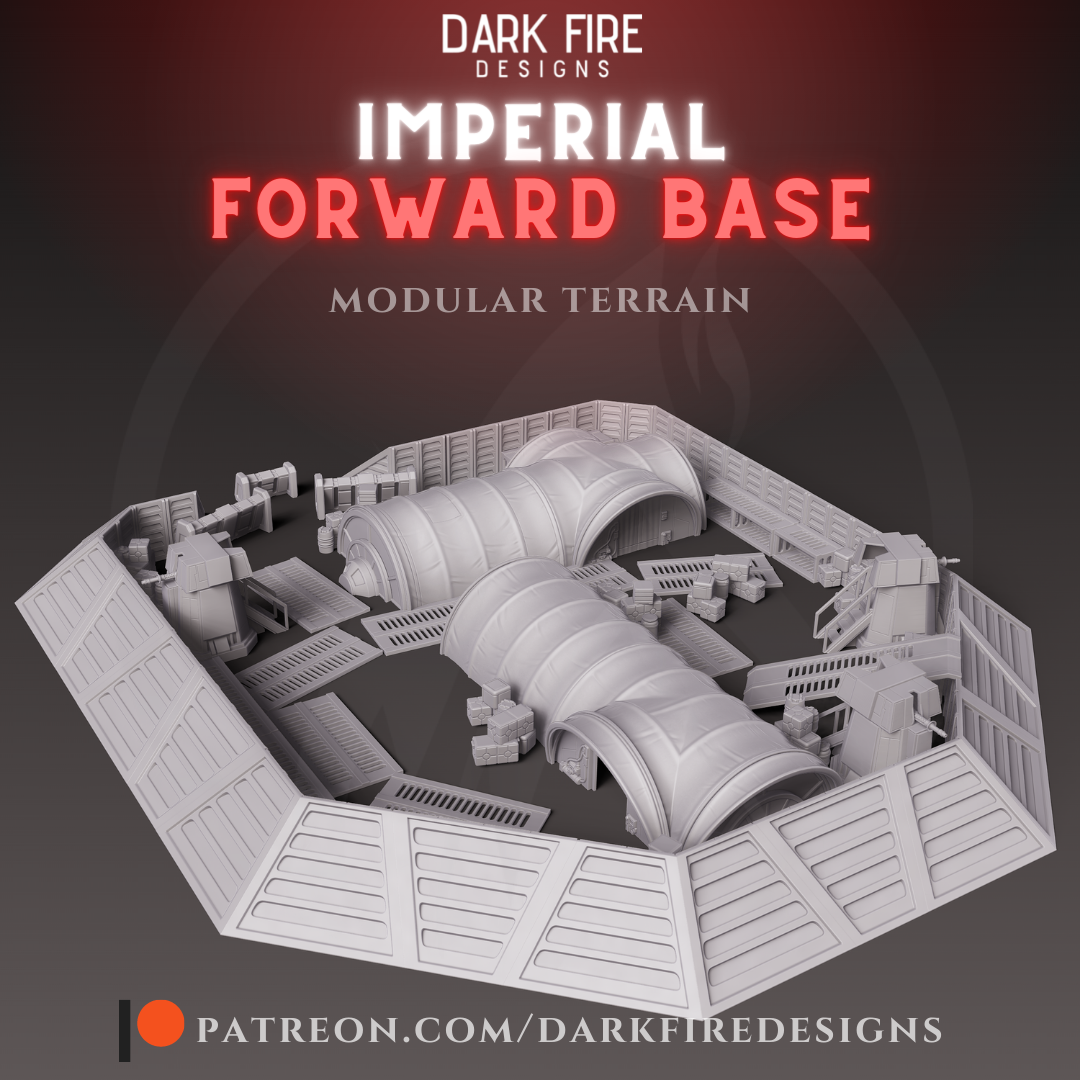 FAQ About Our STL Files
What kind of printers work best for your models?

Our models are specifically designed for Resin SLA and DLP printers.
What scale are your miniatures?

Our miniatures are scaled at 1:46. Our models were created to have more realistic proportions and may appear leaner than Heroic scaled figures.
Can I buy your miniatures without using a 3D Printer? 
What slicer software should I use for printing your stl files?

We strongly recommend using Chitubox to open these files
Where will the files go?

We have an online library on our site! Simply click your account icon at the top of the page.
How do I download my files?

Under Account you'll be taken to your order history page. Simply click the order number and you'll be taken to a download page to recieve your files!