Dark Fire Designs
Imperial Hanger Modular Terrain Set
Regular price
Sale price
$25.00 USD
Unit price
per
Sale
Sold out
"Someone has just accessed the main computer in a forward bay command office."
This listing is for the STL files, not the printed miniature.
The Imperial war machine relies on countless single man starfighters to effectively maintain peace and order throughout the galaxy. Yet, the Imperial Truth stretches to even the far corners of the known galaxy and patrolling such a large domain requires economical and specialized starfighters to project Imperial power.  The demand for economic starfighters has led Imperial engineers to include cost saving designs eliminate unnecessary systems like landing gear or faster than light travel. These design choices mean the Empire can field a large navy, but Imperial Pilots must land and service their ships in specialized hangers designed specifically for the Imperial Star Fleet. Luckily, Imperial Engineers have also developed a standard design template for Imperial garrisons so there's hardly a single inhabited planet that doesn't poses a haven for Imperial pilots to land. 
This kit allows you to build a modular Imperial Hanger perfect for Sci Fi Skirmish wargames or dioramas. This Terrain Kit is designed for resin 3d printers and includes files for both filament and resin printers.
Besides pre-supported and standard STLs this kit includes:
Wall panels to design any Imperial Garrison you wish.
Double sided floor panels.
Hangers and catwalk to add verticality to your games.
Combine with our Imperial Star Squadron Pack to add amazing line of sight blocking terrain to your board.
The original model is made for 1:46 scale and designed to have more realistic proportions and may appear leaner than "heroic scaled" figures.
We STRONGLY recommend using the Chitubox slicer.
This model is designed for Resin SLA and DLP printers.
Agreement:
Upon purchase, the End-User agrees to print these files for personal use and not for any commercial printing endeavors. Please do not share or sell these files or print to sell after purchase.
This model is not endorsed by or affiliated with Disney or Lucasarts.
Share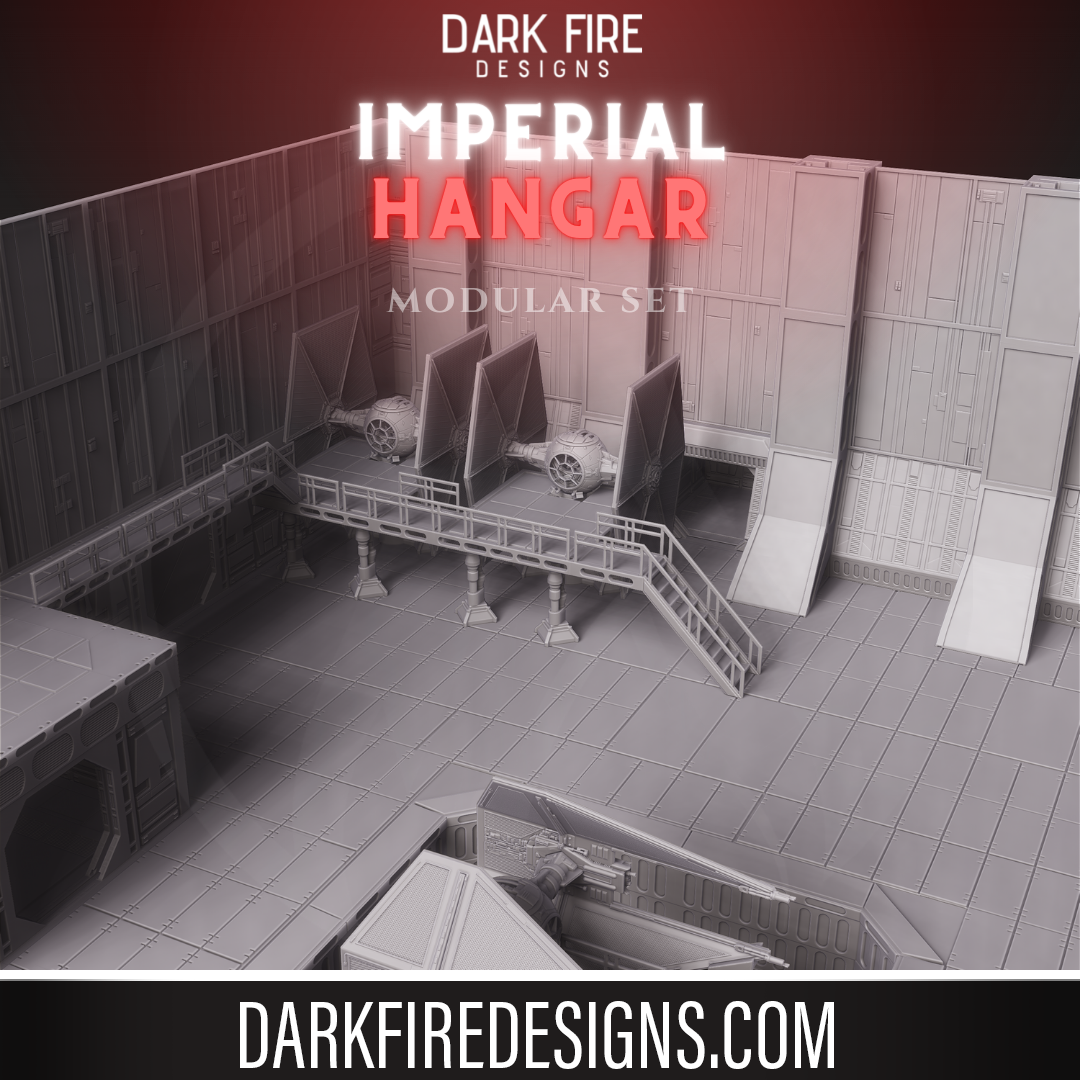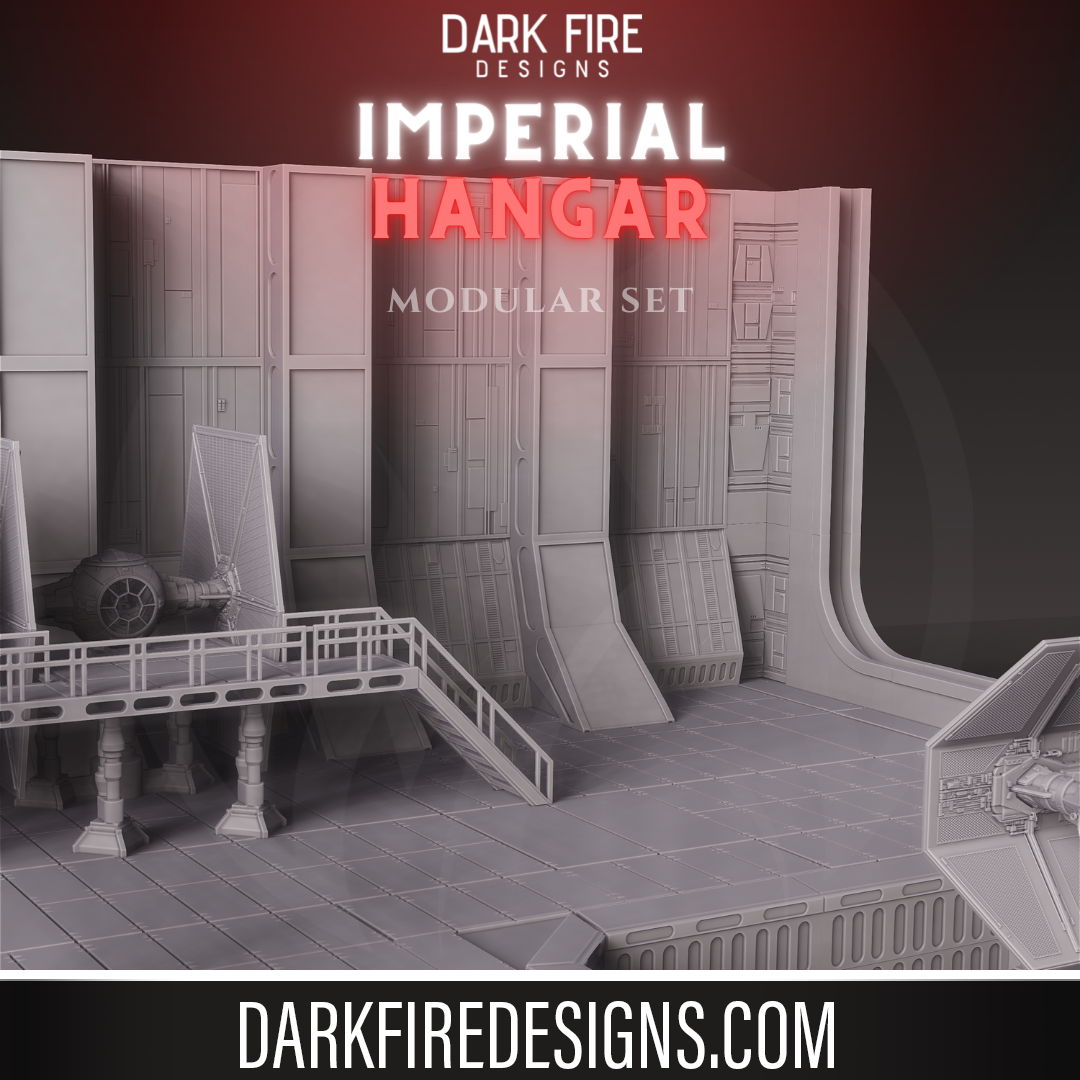 FAQ About Our STL Files
What kind of printers work best for your models?

Our models are specifically designed for Resin SLA and DLP printers.
What scale are your miniatures?

Our miniatures are scaled at 1:46. Our models were created to have more realistic proportions and may appear leaner than Heroic scaled figures.
Can I buy your miniatures without using a 3D Printer? 
What slicer software should I use for printing your stl files?

We strongly recommend using Chitubox to open these files
Where will the files go?

We have an online library on our site! Simply click your account icon at the top of the page.
How do I download my files?

Under Account you'll be taken to your order history page. Simply click the order number and you'll be taken to a download page to recieve your files!