Dark Fire Designs
Imperial Officers
Regular price
Sale price
$18.00 USD
Unit price
per
Sale
Sold out
"Imperial officers aren't known for flexibility."
Imperial officers, mostly human, held positions of power and responsibility in both military and some civilian branches of the Galactic Empire. After the Empire replaced the Republic after the war with the Separatists, many officers were in charge of the Imperial Army and Navy, and some commanded the stormtrooper elite shock troops of the new regime.
This kit has been designed for Resin 3d Printers and include supported and standard STL files.

Get ready to bring the power of the Empire to your tabletop with the Imperial Officer miniatures set. This amazing kit includes 5 highly detailed and pre-posed miniatures, making assembly a breeze. Add a touch of strategic oversight to your wargaming battles or simply enjoy the art of model building.
What's even better is that this kit is fully modular, meaning that you can mix and match pieces to create unique and dynamic poses. And the best part? You can also integrate this kit with other Dark Fire Design kits for even more customization options, giving your force a truly one-of-a-kind look. Each miniature has been crafted with the utmost attention to detail, capturing the essence of the Imperial Officer and bringing our favorite universe to life.
Don't miss out on this chance to add some of the most recognizable figures to your collection and create a truly unique force. Order your Imperial Officer miniatures set today!"

The original model is made for 1:46 scale and designed to have more realistic proportions and may appear leaner than "heroic scaled" figures.
We STRONGLY recommend using the Chitubox slicer.
This model is designed for Resin SLA and DLP printers.
Agreement:
Upon purchase, the End-User agrees to print these files for personal use and not for any commercial printing endeavors. Please do not share or sell these files or print to sell after purchase.
This model is not endorsed by or affiliated with Disney or Lucasarts.
Share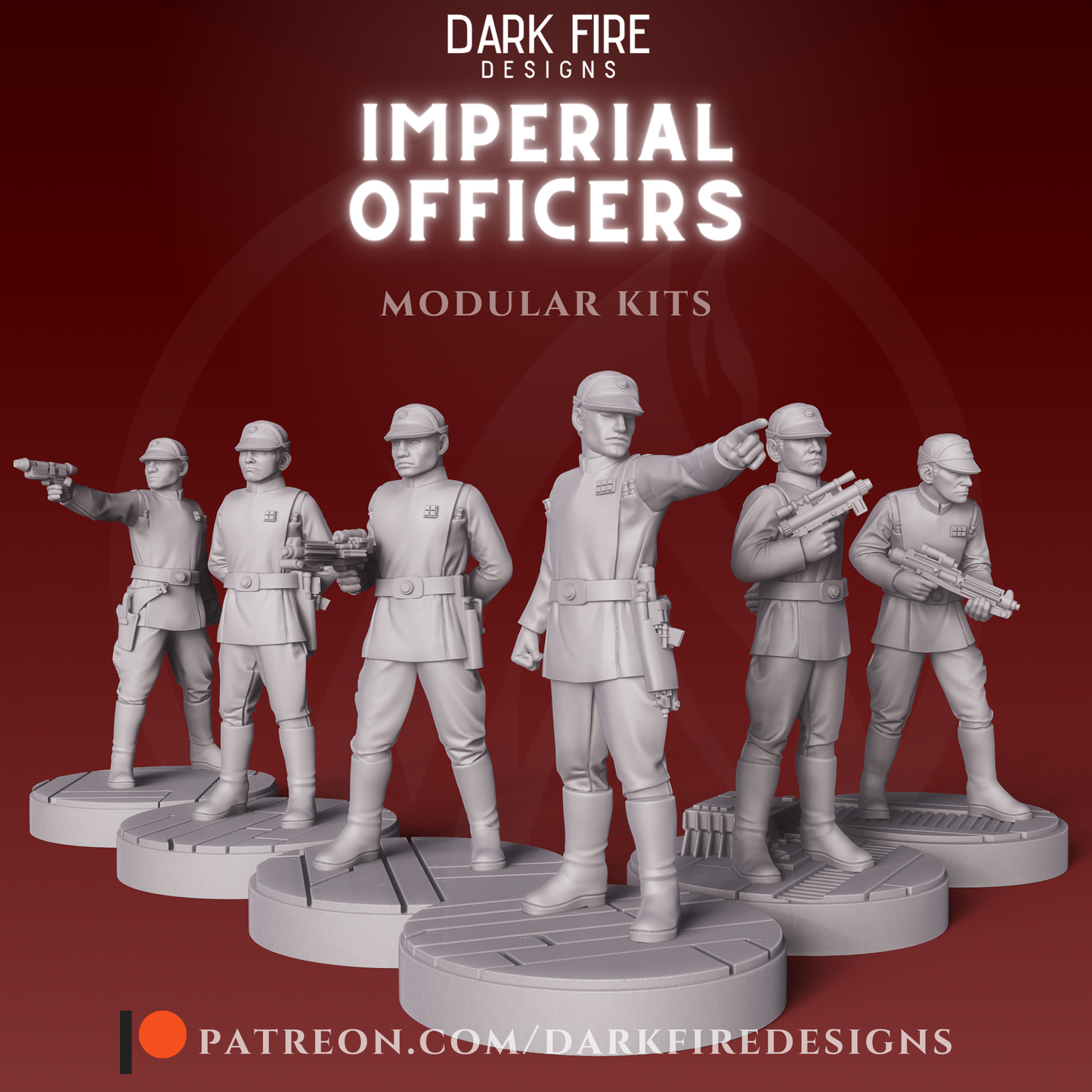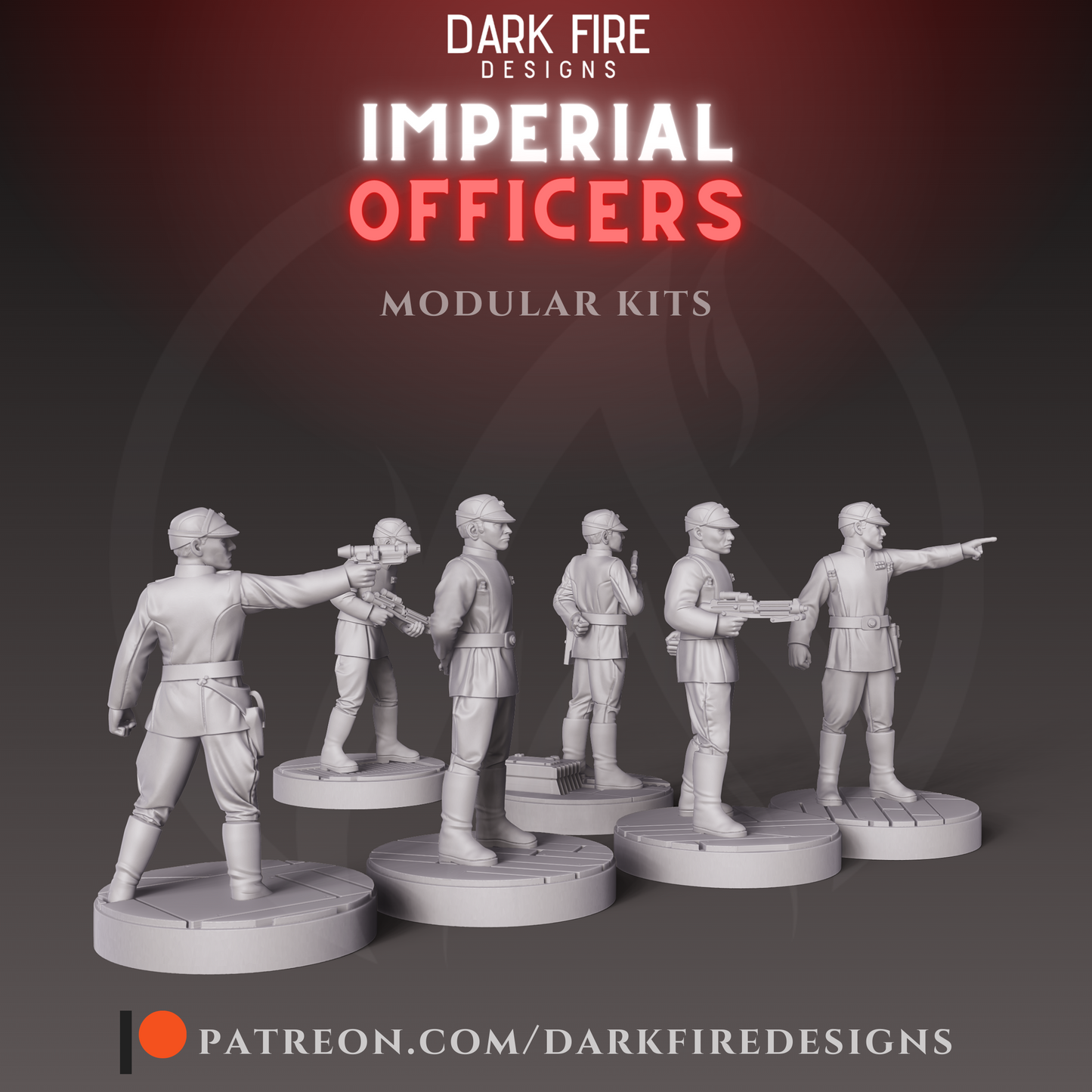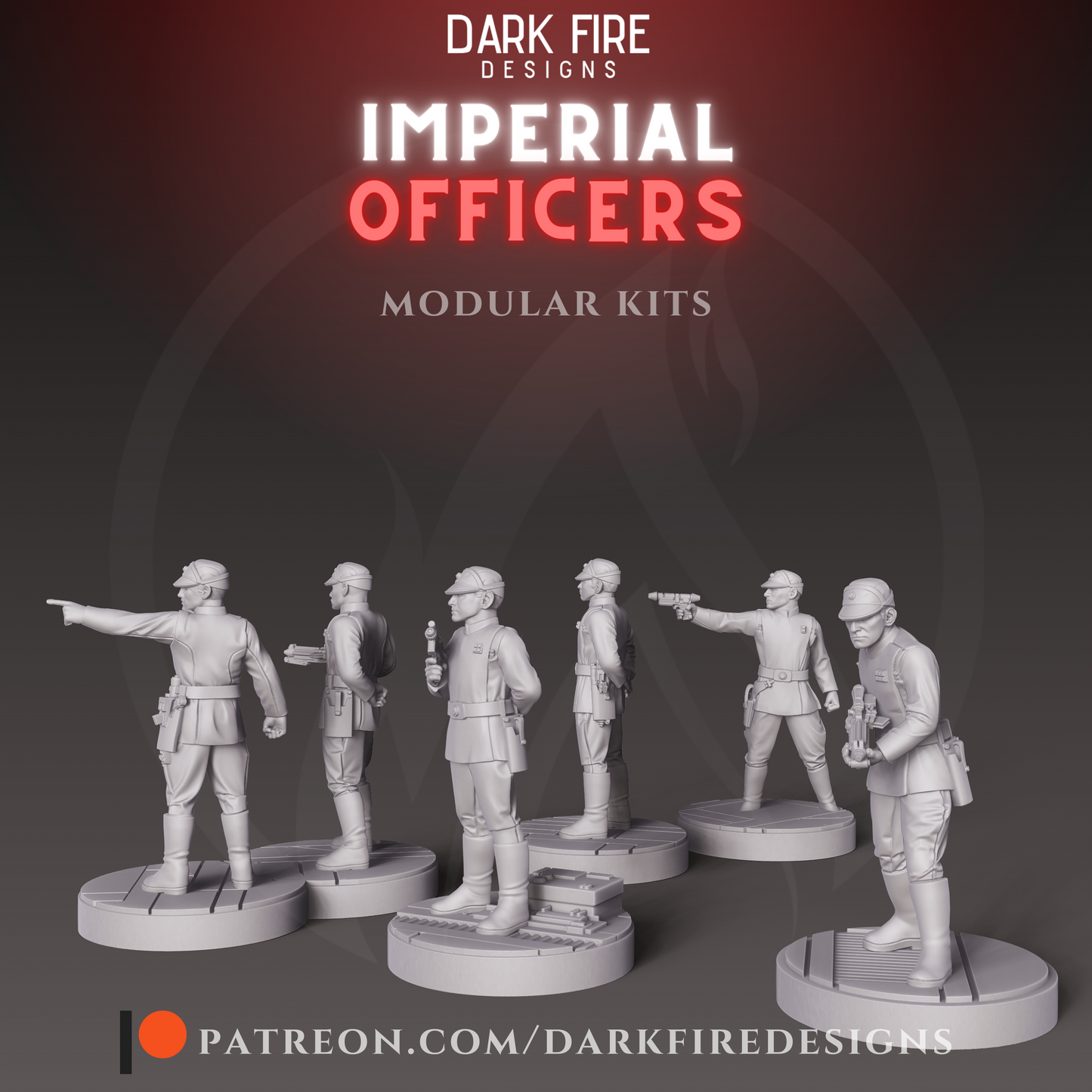 FAQ About Our STL Files
What kind of printers work best for your models?

Our models are specifically designed for Resin SLA and DLP printers.
What scale are your miniatures?

Our miniatures are scaled at 1:46. Our models were created to have more realistic proportions and may appear leaner than Heroic scaled figures.
Can I buy your miniatures without using a 3D Printer? 
What slicer software should I use for printing your stl files?

We strongly recommend using Chitubox to open these files
Where will the files go?

We have an online library on our site! Simply click your account icon at the top of the page.
How do I download my files?

Under Account you'll be taken to your order history page. Simply click the order number and you'll be taken to a download page to recieve your files!