Dark Fire Designs
Imperial Special Forces
Regular price
Sale price
$22.00 USD
Unit price
per
Sale
Sold out
"We weren't expecting Special Forces."
"That's the point, Sergeant."
Imperial special forces was a term used for elite Storm Core soldiers that were tasked with completing high stakes missions assigned by Imperial High Command. These elite commandos are highly skilled and relentless in their commitment to complete every mission. 
Add these ruthless commandos to your collection today. This is a modular kit that gives you everything you need to build your own squad of Imperial Special Forces. We've also included Five pre-posed figures for easy assembly. 
As an added bonus this kit includes eight digitally kitbashed Imperial Special Forces miniatures. These miniatures show off the flexibility of our modular system and allows you to field four preposed snow equipped special forces and four wet gear equipped special forces.
This kit will add a new level of customization to your collection.  
This kit has been designed for Resin 3d Printers and include supported and standard STL files. 
The original model is made for 1:46 scale and designed to have more realistic proportions and may appear leaner than "heroic scaled" figures.
We STRONGLY recommend using the Chitubox slicer.
This model is designed for Resin SLA and DLP printers.
Agreement:
Upon purchase, the End-User agrees to print these files for personal use and not for any commercial printing endeavors. Please do not share or sell these files or print to sell after purchase.
This model is not endorsed by or affiliated with Disney or Lucasarts.
Share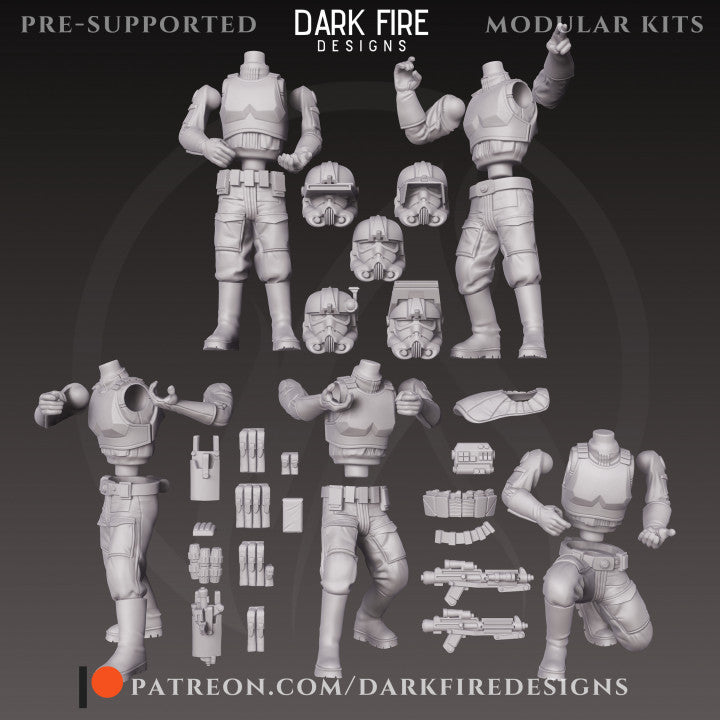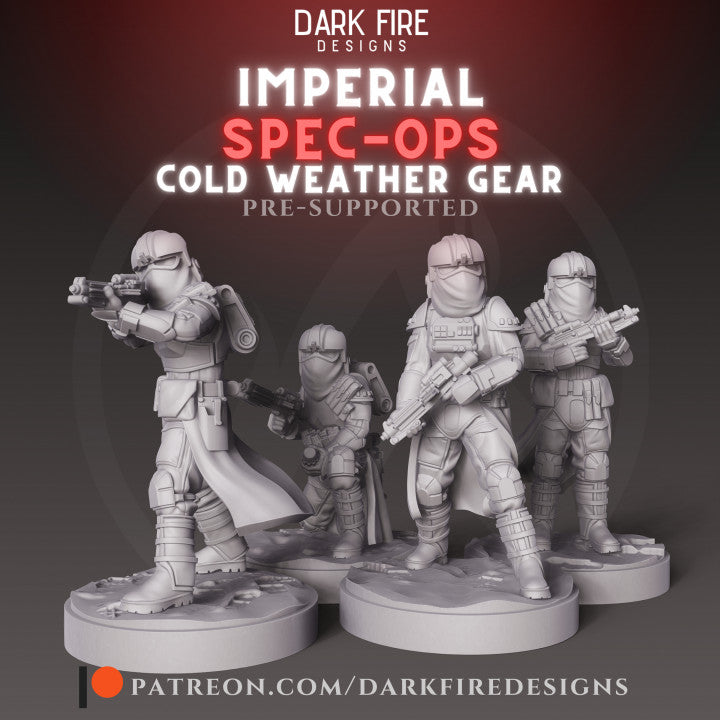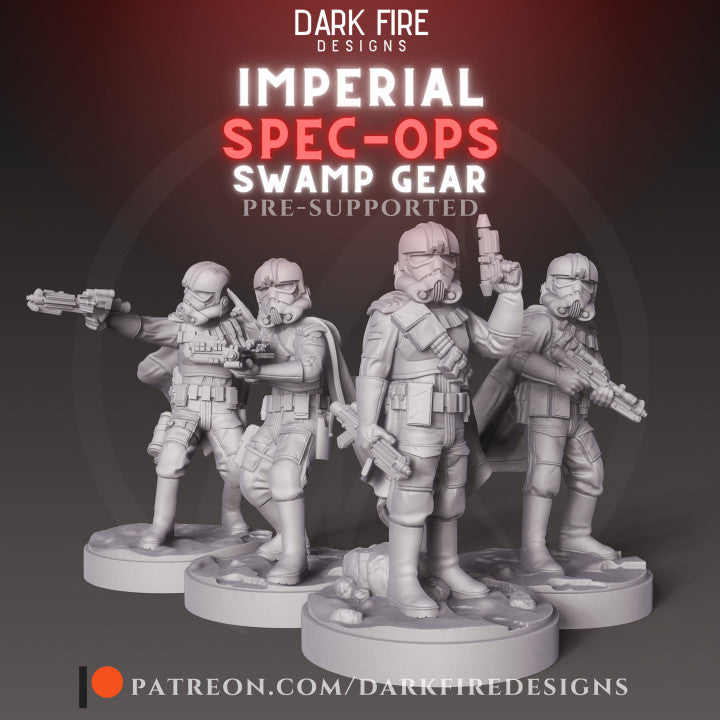 FAQ About Our STL Files
What kind of printers work best for your models?

Our models are specifically designed for Resin SLA and DLP printers.
What scale are your miniatures?

Our miniatures are scaled at 1:46. Our models were created to have more realistic proportions and may appear leaner than Heroic scaled figures.
Can I buy your miniatures without using a 3D Printer? 
What slicer software should I use for printing your stl files?

We strongly recommend using Chitubox to open these files
Where will the files go?

We have an online library on our site! Simply click your account icon at the top of the page.
How do I download my files?

Under Account you'll be taken to your order history page. Simply click the order number and you'll be taken to a download page to recieve your files!