Dark Fire Designs
Imperial Troopers
Regular price
Sale price
$22.00 USD
Unit price
per
Sale
Sold out
"You are the keenest weapon in the Emperor's arsenal. Do not fail him. Do not fail me."

Please note that this listing is for the STL files, not the printed miniature.

Imperial Troopers, often known as the stalwart enforcers of order, are the elite soldiers of a mighty galactic empire. They are a vital part of the Imperial Army, donning distinct armor and wielding standard-issue blaster rifles. These troopers stand as symbols of authority, ensuring the empire's dominance across the cosmos. Beyond the standard trooper, specialized units add diversity to their ranks, each with a unique role to play in maintaining order and stability.

Imperial Troopers, a digital STL model kit by Dark Fire Designs, take you on a journey into the heart of an expansive and dominant empire. Originally released in the November 2023 Patreon release as a secondary release, this kit includes a pre-supported multi-part model that serves as the backbone of any imperial force. These troopers are designed to be easy to print and paint, making them a perfect addition to your tabletop gaming, dioramas, or scale model projects

The Imperial Troopers kit invites you to explore the essence of an imposing empire, offering a chance to embody its dominance of the galaxy. Whether you're a dedicated tabletop gamer, a diorama enthusiast, or a scale model hobbyist, this set provides the perfect opportunity to expand your collection. Use these troopers to create dynamic scenes that reflect the might and order of a dominating empire.

Please be aware that the original model is designed for 1:46 scale, emphasizing realistic proportions over "heroic scaled" figures. To ensure optimal results, we strongly recommend using the Chitubox slicer and Resin SLA or DLP printers.

By purchasing this model, you agree to print these files for personal enjoyment and avoid any commercial printing endeavors. Kindly refrain from sharing or selling these files or printed copies after purchase. Rest assured, this model is an independent creation and is not endorsed by or affiliated with any specific sci-fi franchise.

Step into the shoes of the Imperial Troopers and immerse yourself in the heart of an expansive and dominant empire. With this kit, you can craft entirely new narratives and scenarios in a galactic setting. Whether you're a collector, gamer, or model enthusiast, these troopers offer a unique opportunity to embrace the spirit of order and discipline. Elevate your creative projects, enhance your tabletop gaming, and experience the galaxy from the perspective of those who maintain order amidst the stars. The empire awaits—will you answer its call?
Share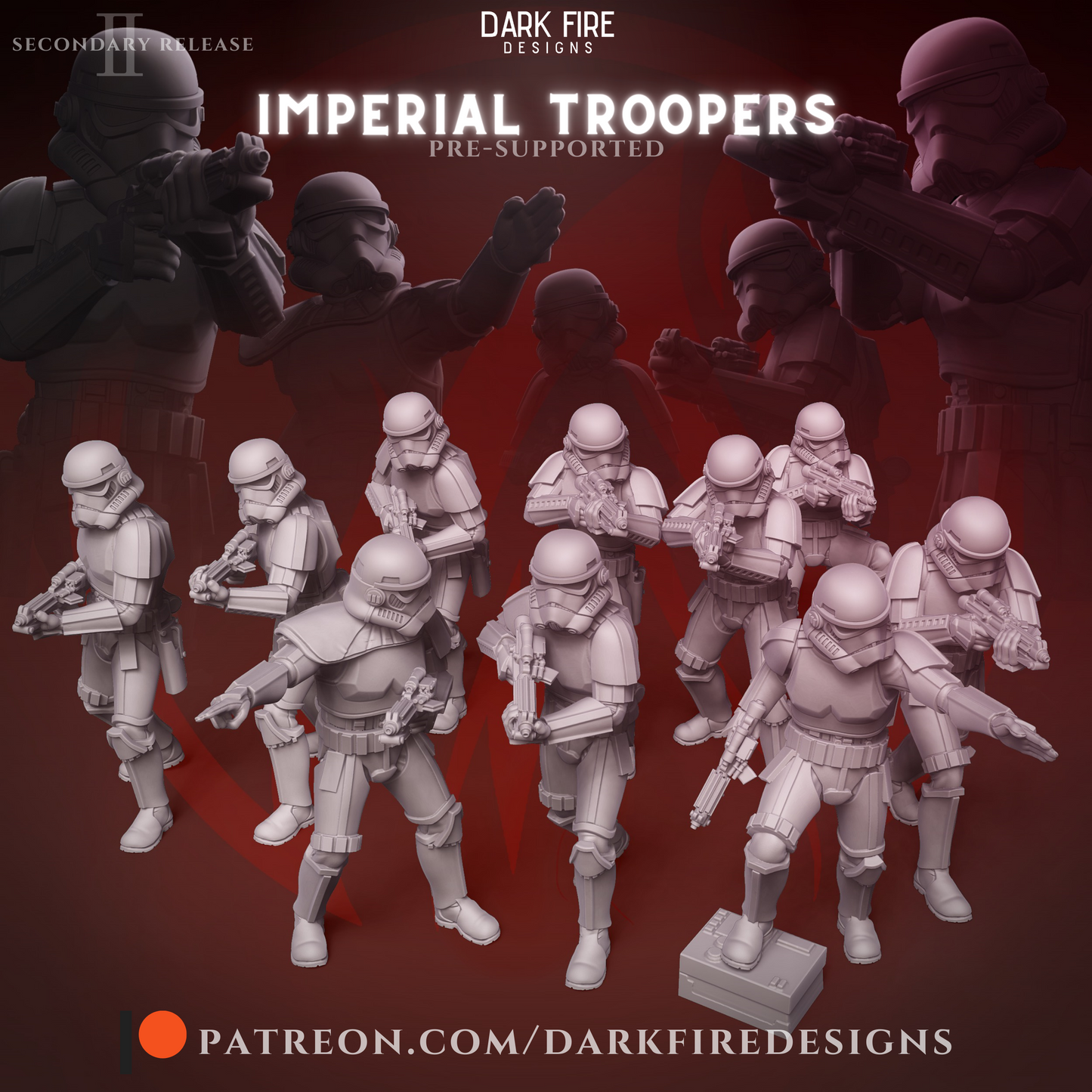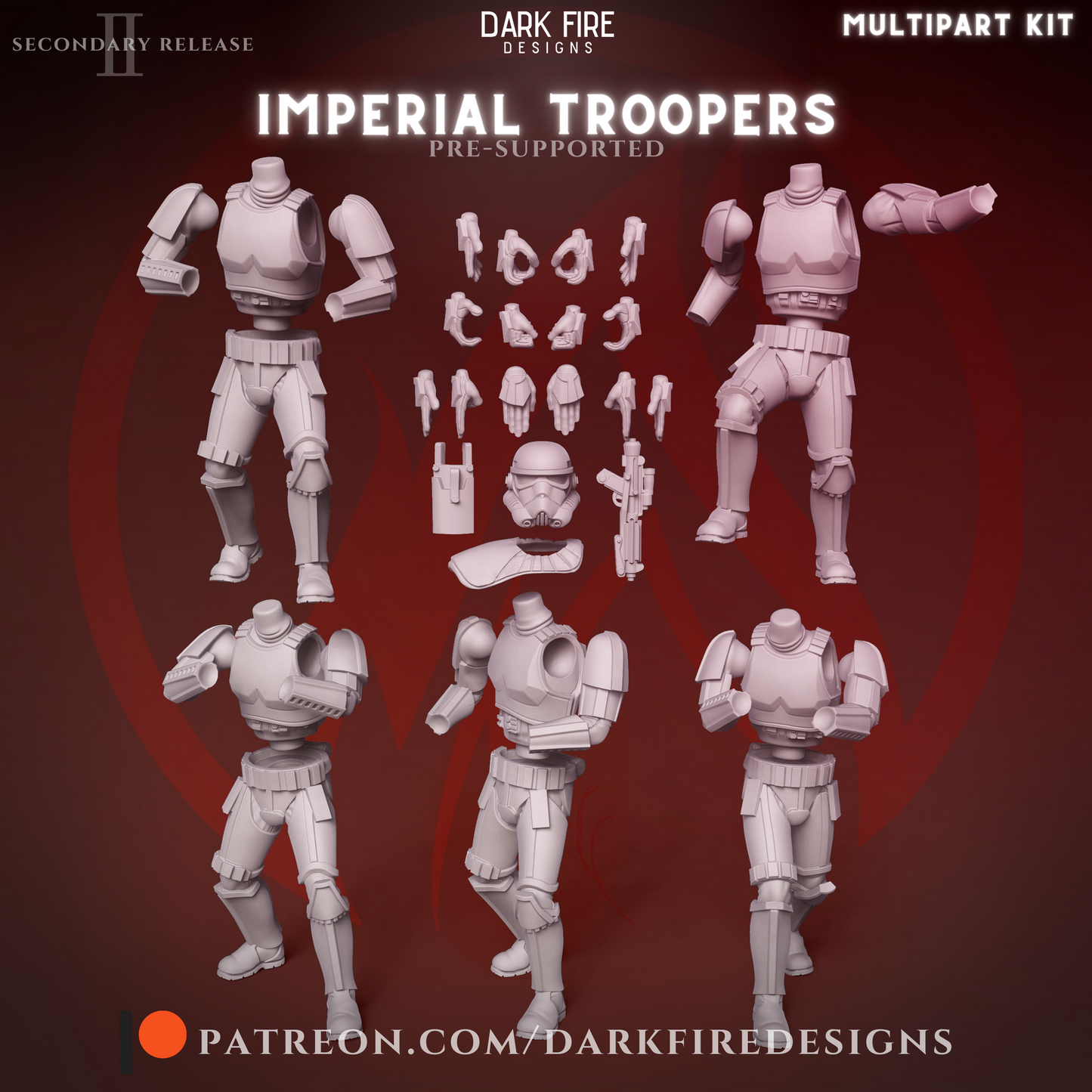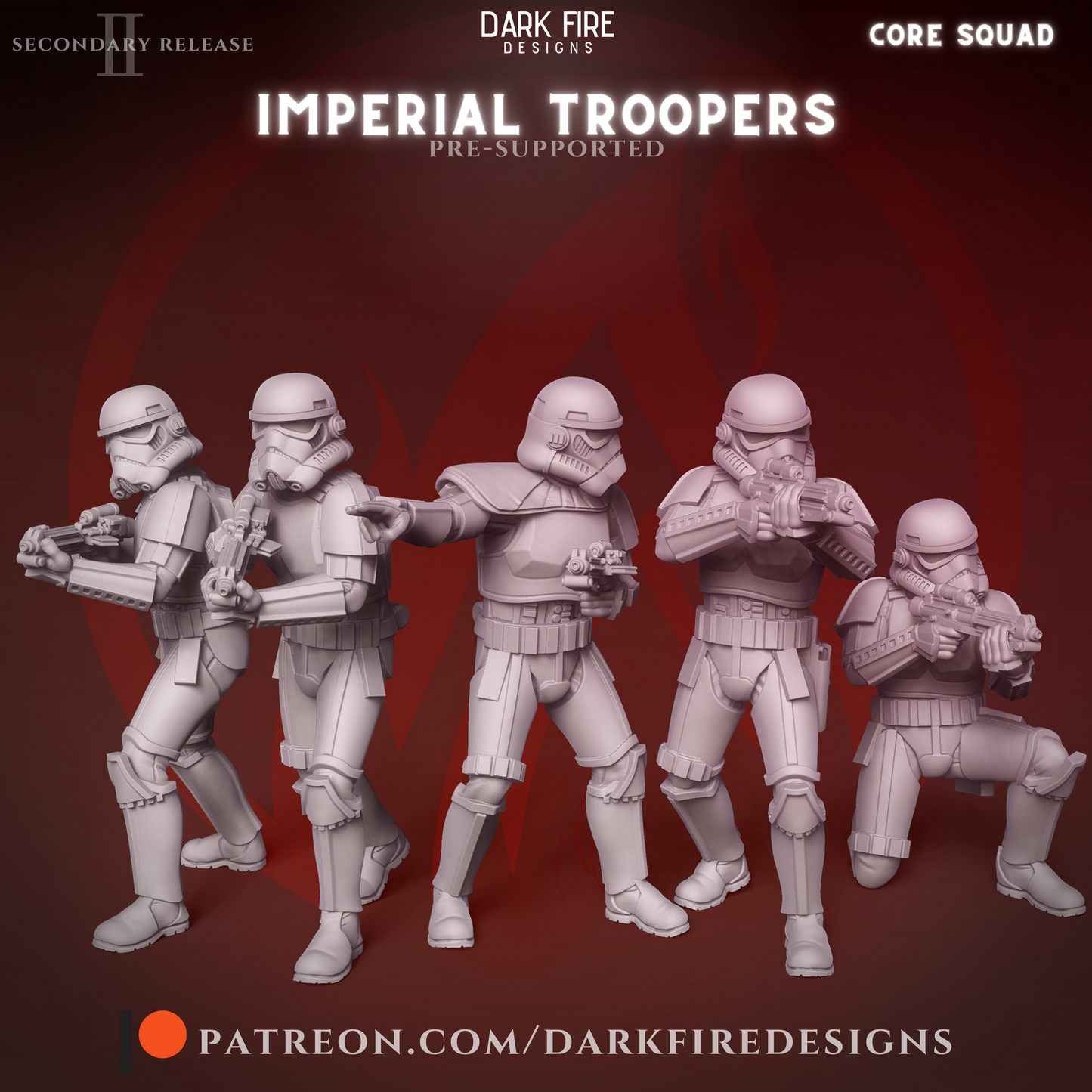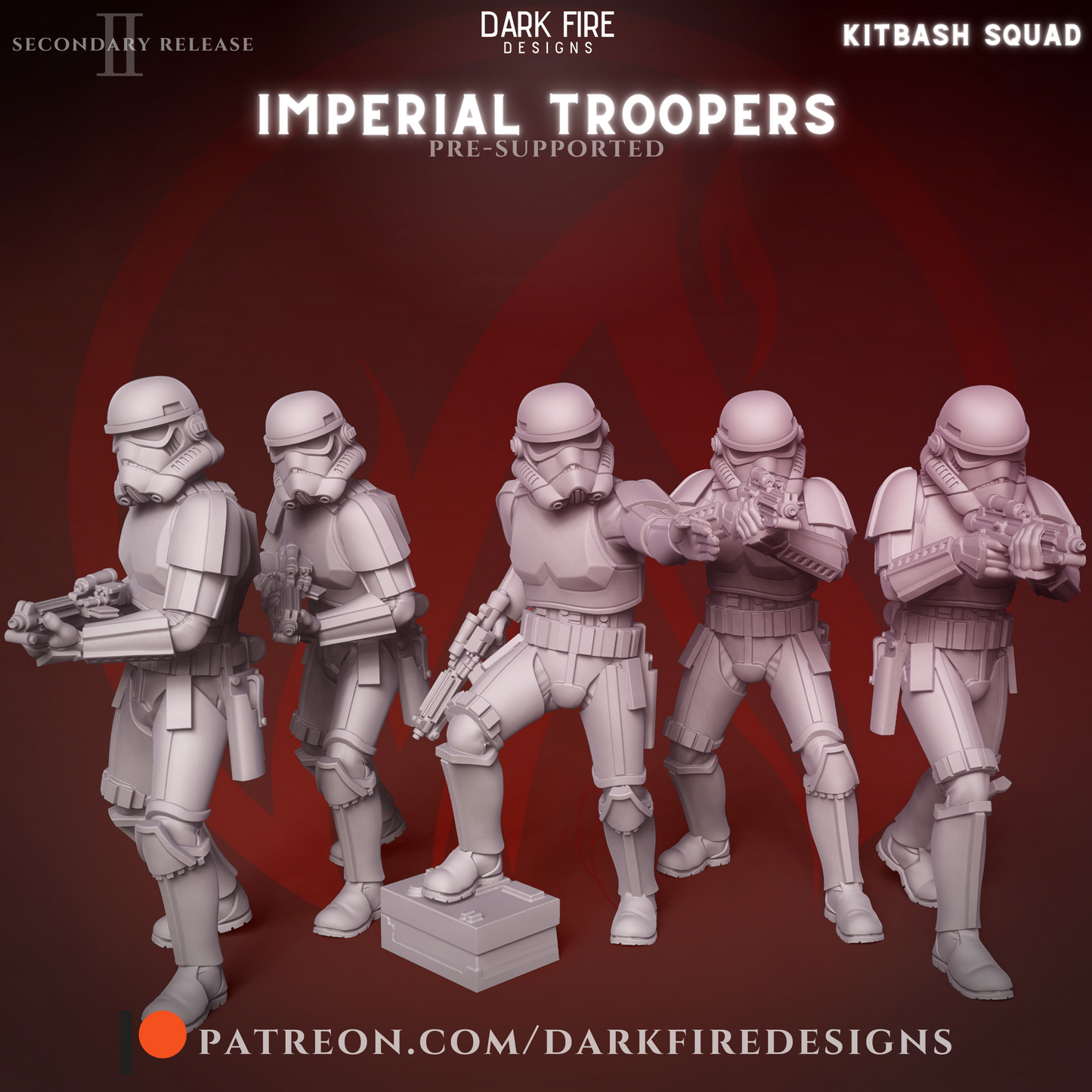 FAQ About Our STL Files
What kind of printers work best for your models?

Our models are specifically designed for Resin SLA and DLP printers.
What scale are your miniatures?

Our miniatures are scaled at 1:46. Our models were created to have more realistic proportions and may appear leaner than Heroic scaled figures.
Can I buy your miniatures without using a 3D Printer? 
What slicer software should I use for printing your stl files?

We strongly recommend using Chitubox to open these files
Where will the files go?

We have an online library on our site! Simply click your account icon at the top of the page.
How do I download my files?

Under Account you'll be taken to your order history page. Simply click the order number and you'll be taken to a download page to recieve your files!