Dark Fire Designs
Indestructible Hunter
Regular price
Sale price
$11.00 USD
Unit price
per
Sale
Sold out
"Entombed for six decades, yet the Dark Knights, the Crusaders, and even the blood-chilling Bloodboilers failed to defeat me. Dare you challenge my might?"
This listing is for the STL files, not the printed miniature.
Star commanders and intergalactic aficionados, the moment you've awaited is upon us! Presenting the unrivaled, the unparalleled, the Indestructible Hunter. As galaxies churn in the tides of time, independence from the overbearing Republic remains a dream for many. And here's your answer: a mercenary leader whose legend is second to none. With an immortal spirit, unparalleled martial prowess, and a presence that dominates any battlefield, he is the embodiment of cosmic valor.
Crafted with precision and gamers in mind, our model is both pre-supported and thoughtfully posed, ensuring a seamless experience from printing to painting. Ready to dominate your tabletop games, select from three vivid stances that manifest the Hunter's essence:
    Menacingly Casual: A tranquil precursor to impending tempests.
    Close Combat: A poised warrior, primed for intimate confrontation.
    Ranged Firing Pose: Precision personified, as he targets foes from distances unknown.
For the connoisseurs of art, there's more. Dive into two distinct artistic renditions: the pulsating Animated or the deeply evocative Comic Book style.
Whether you're reinforcing the Confederate vanguard or scouting for a legendary leader for your rogue troops, there's no better choice. Why linger in anticipation? Enlist the Indestructible Hunter now and watch the cosmos shudder before your might!
The original model is made for 1:46 scale and designed to have more realistic proportions and may appear leaner than "heroic scaled" figures. 3d Printers:

We STRONGLY recommend using the Chitubox slicer.

This model is designed for Resin SLA and DLP printers.

Agreement: Upon purchase, the End-User agrees to print these files for personal use and not for any commercial printing endeavors. Please do not share or sell these files or print to sell after purchase.

This model is not endorsed by or affiliated with Disney or Lucasarts.
Share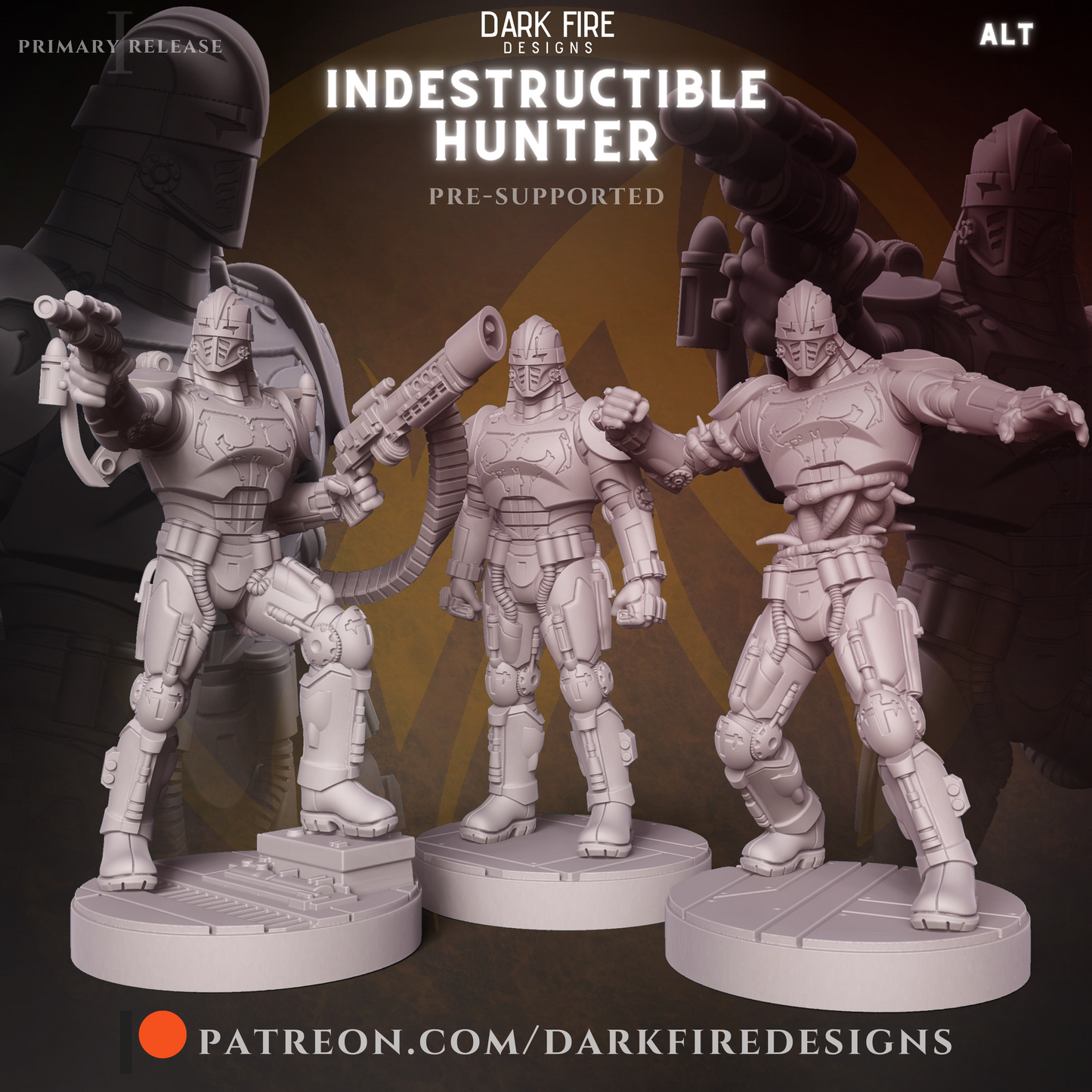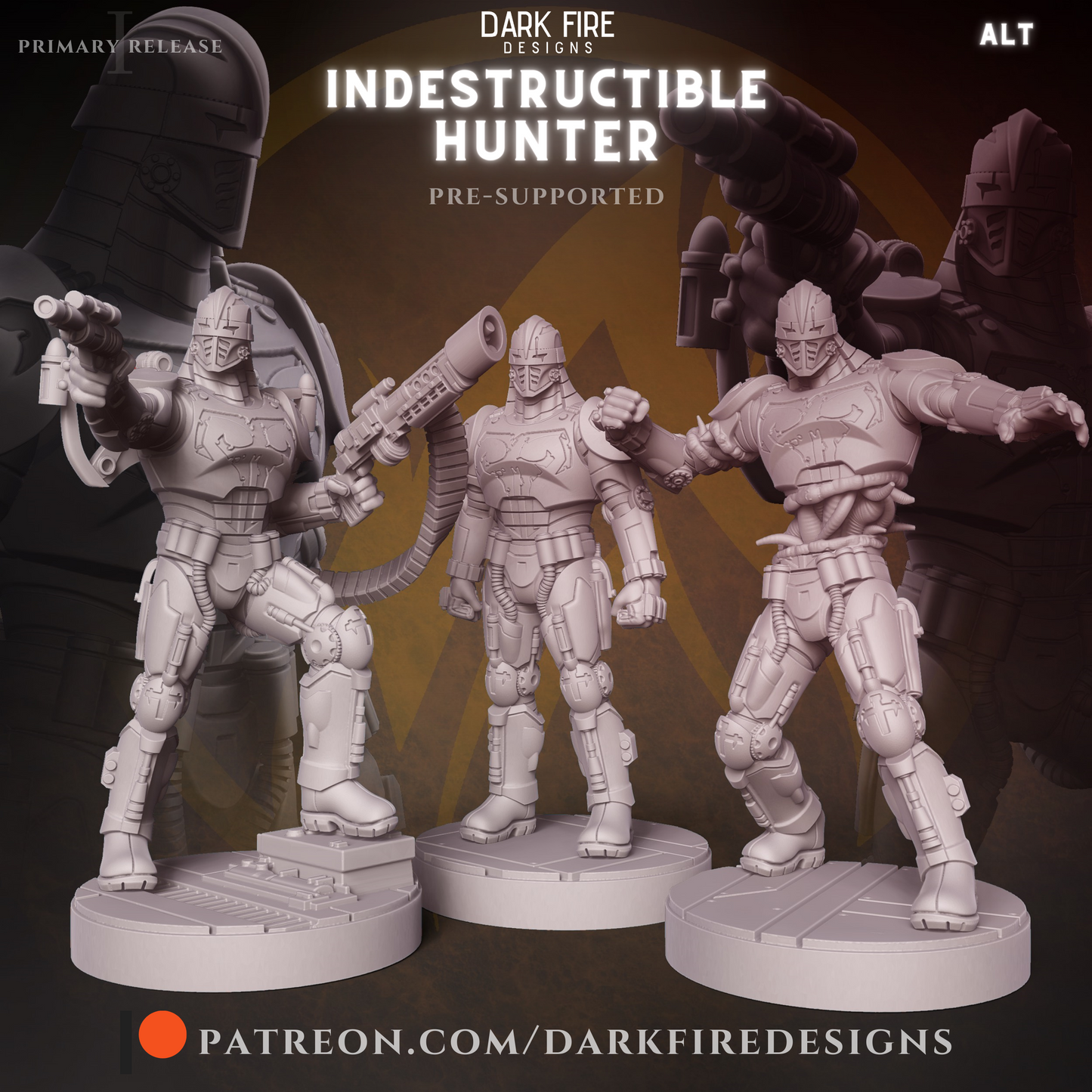 FAQ About Our STL Files
What kind of printers work best for your models?

Our models are specifically designed for Resin SLA and DLP printers.
What scale are your miniatures?

Our miniatures are scaled at 1:46. Our models were created to have more realistic proportions and may appear leaner than Heroic scaled figures.
Can I buy your miniatures without using a 3D Printer? 
What slicer software should I use for printing your stl files?

We strongly recommend using Chitubox to open these files
Where will the files go?

We have an online library on our site! Simply click your account icon at the top of the page.
How do I download my files?

Under Account you'll be taken to your order history page. Simply click the order number and you'll be taken to a download page to recieve your files!