Dark Fire Designs
Republic Light Fighter
Regular price
Sale price
$22.00 USD
Unit price
per
Sale
Sold out
"The V-19 is a robust and agile space superiority craft known for its potent ion engines, advanced avionics suite, and powerful armament, setting a new standard for versatility and durability in the realm of space combat."
Please be aware, this listing is for the STL files, not the printed miniature.
The V-19 model, also known as the V-19 Interceptor, sets a new standard in the realm of space combat with its agility, durability, and impressive range. Crafted for The Republic, it flaunts a broad, square-like fuselage with a cockpit located at the far end of the upper hull. Pilots are offered an extensive view from the large domed cockpit canopy, while an advanced avionics suite delivers all necessary combat data.
Beneath its sleek exterior, the V-19 houses two powerful ion engines, mounted in port and starboard containers that also contain connections and control mechanisms for the primary S-foils. A third engine, part of a rear-mounted vertical stabilizer, combines with a robust repulsorlift system to bestow the V-19 with exceptional speed and maneuverability.
Equipped for space superiority, the V-19 packs a diverse array of energy weapons and ordnance launchers. It features wingtip-mounted laser cannons for long-range engagements and hull-mounted concussion missile launchers for light anti-ship and standoff operations. Although it lacks shield generators, the craft's robust armor, sturdy hull, and agility make up for this shortcoming.
Hey there, model-building fans! Interested in a fantastic addition to your collection or diorama? Take a look at our V-19 STL file. This file provides everything you need to 3D print and assemble your own V-19 model right at home. Renowned for its unique design, powerful ion engines, and formidable laser cannons, this model is a genuine standout. Whether you're an experienced builder or just starting out, creating this iconic spacecraft will be a rewarding and enjoyable endeavor. Don't delay, download the V-19 STL file today and bring this amazing craft to life!
This is another model done by our Secret Apprentice.
Agreement: Upon purchase, the End-User agrees to print these files for personal use and not for any commercial printing endeavors. Please do not share or sell these files, nor print them to sell after purchase. This model is not endorsed by or affiliated with Disney or Lucasarts.
Share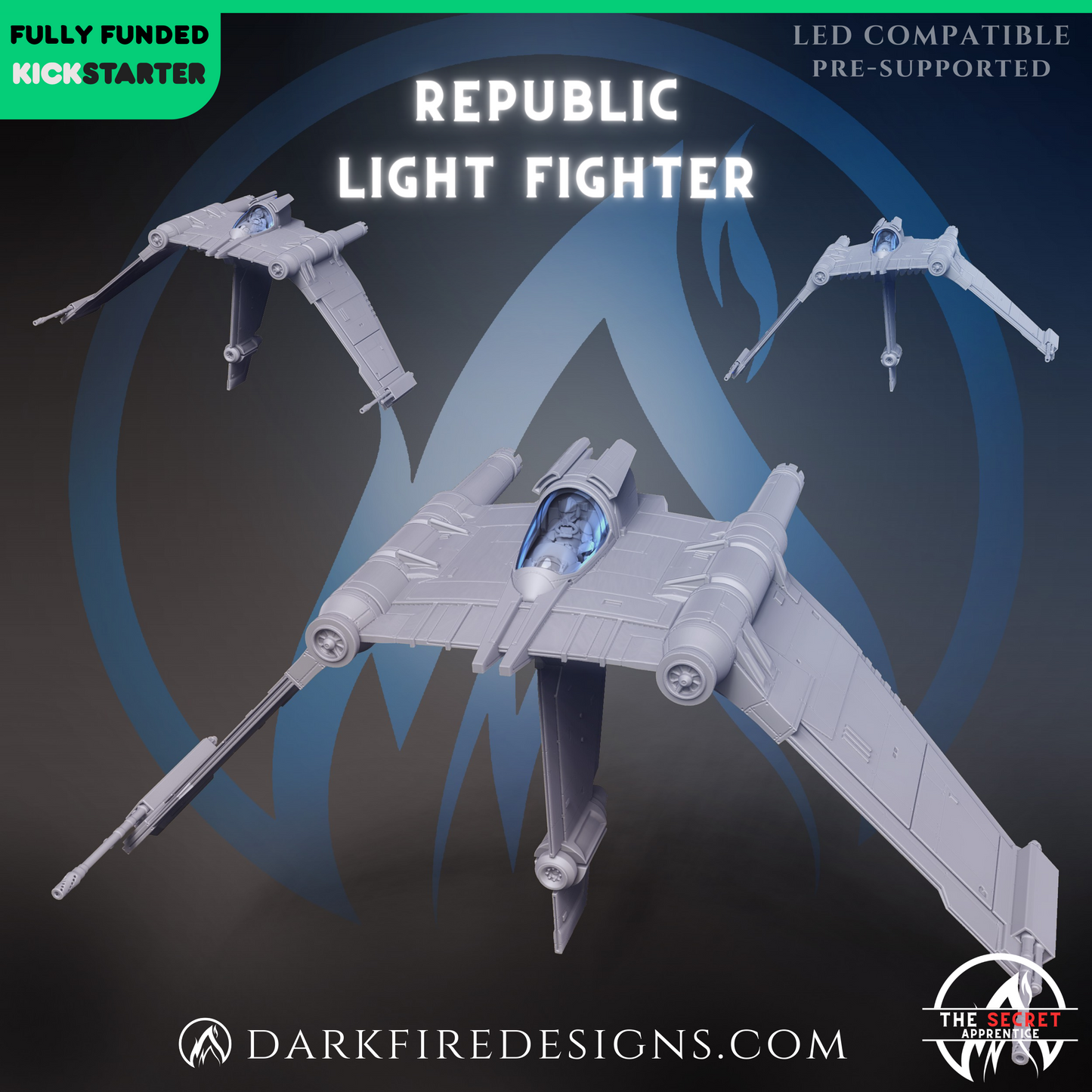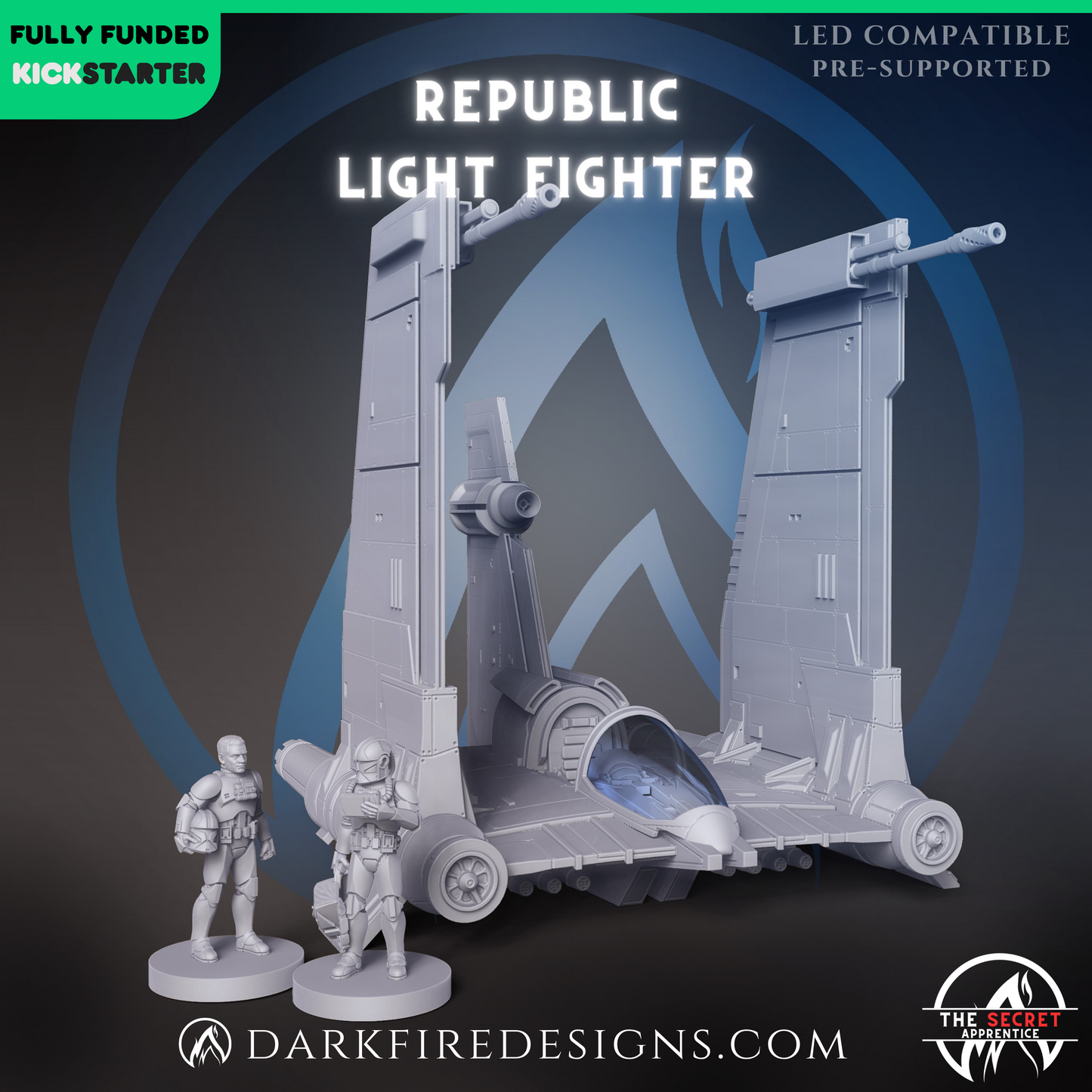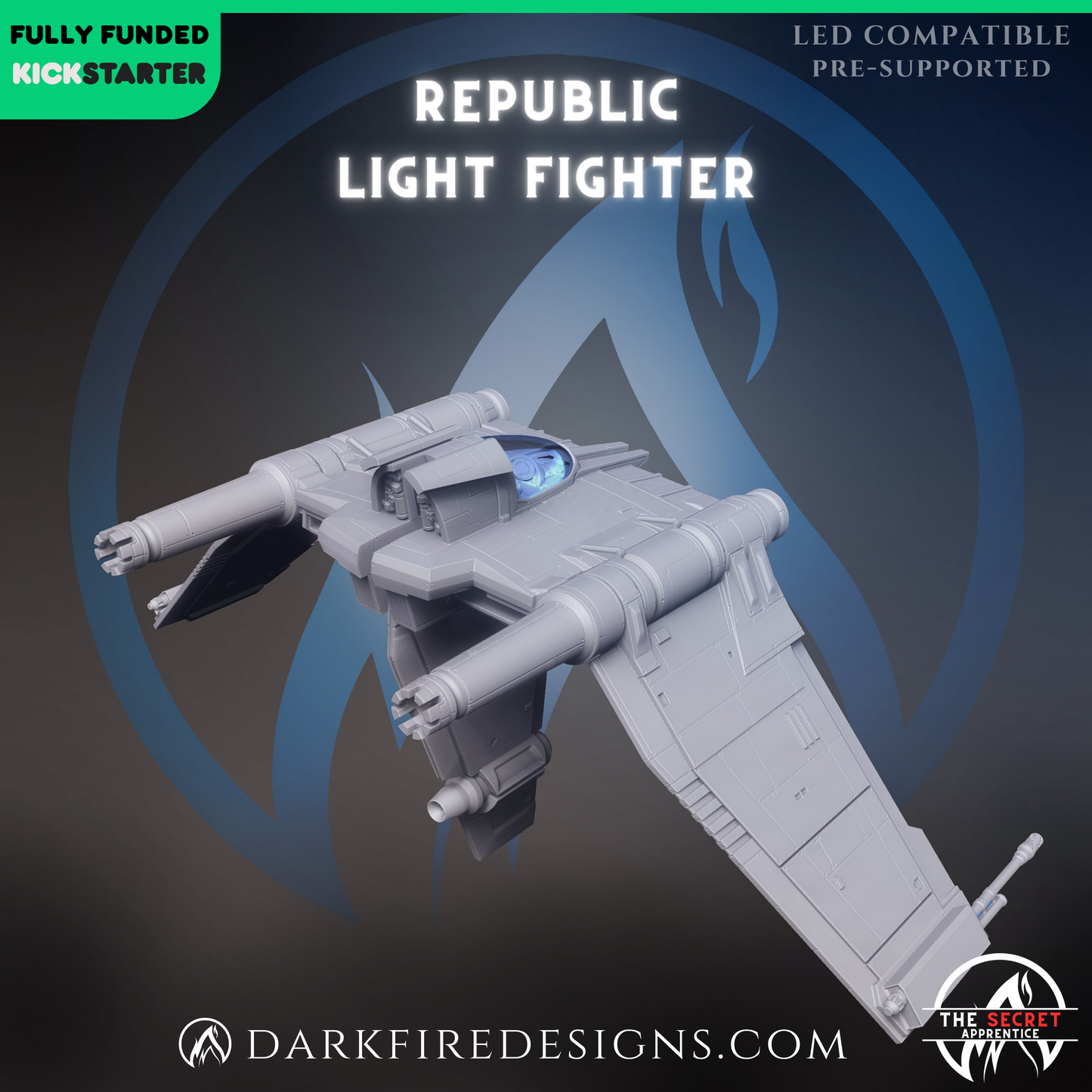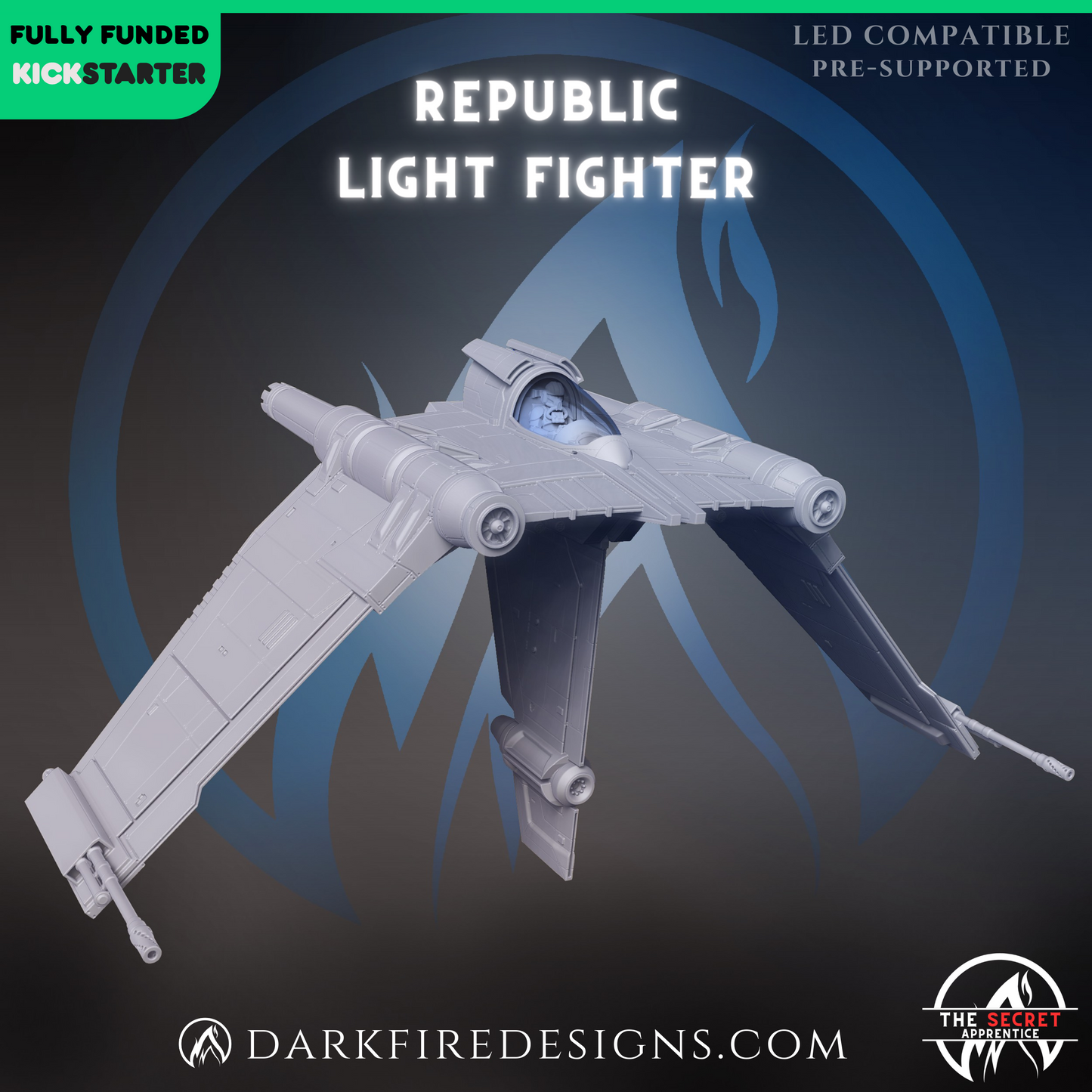 FAQ About Our STL Files
What kind of printers work best for your models?

Our models are specifically designed for Resin SLA and DLP printers.
What scale are your miniatures?

Our miniatures are scaled at 1:46. Our models were created to have more realistic proportions and may appear leaner than Heroic scaled figures.
Can I buy your miniatures without using a 3D Printer? 
What slicer software should I use for printing your stl files?

We strongly recommend using Chitubox to open these files
Where will the files go?

We have an online library on our site! Simply click your account icon at the top of the page.
How do I download my files?

Under Account you'll be taken to your order history page. Simply click the order number and you'll be taken to a download page to recieve your files!