Dark Fire Designs
Sand Dragon
Regular price
Sale price
$22.00 USD
Unit price
per
Sale
Sold out
This massive Sand Dragon measures 488mm long, 230mm wide, and 210mm tall when printed and fully assembled. 
***CAN BE PRINTED ON MOST FDM PRINTERS & LARGE SCALE RESIN PRINTERS***
***Large Scale Resin Printers***
This model has been cut to fit onto large scale resin printers such as the Peopoly Phenom and the Phrozen Transform. It is cut into 6 pieces - Top, bottom front, bottom back, and the three horns.
Included are the unsupported as well as hollowed and supported parts.
***FDM***
Sand Dragon Files have been cut (many thanks to Gootzy Gaming) for supportless printing on FDM printers with a bed of at least 210mmx210mmx210mm
The FDM files print in 3 pieces - Top, mid, and bottom.
The files are pre-oriented for supportless printing.
Gootzy Gaming has provided further instructions in the readme included in the file.
Designed for FDM and large scale resin DLP printers. The original model is made for 1:46 scale.
Contains 16 files
Everything in our webstore is completely unofficial. It is not endorsed by or affiliated with Disney or Lucasarts.
Please let us know if you are experiencing any issues with your files! 
Please do not Share or sell these files or print to sell after purchase
-Upon purchase the End-User agrees to print these files for personal use and not for any commercial printing endeavors
Share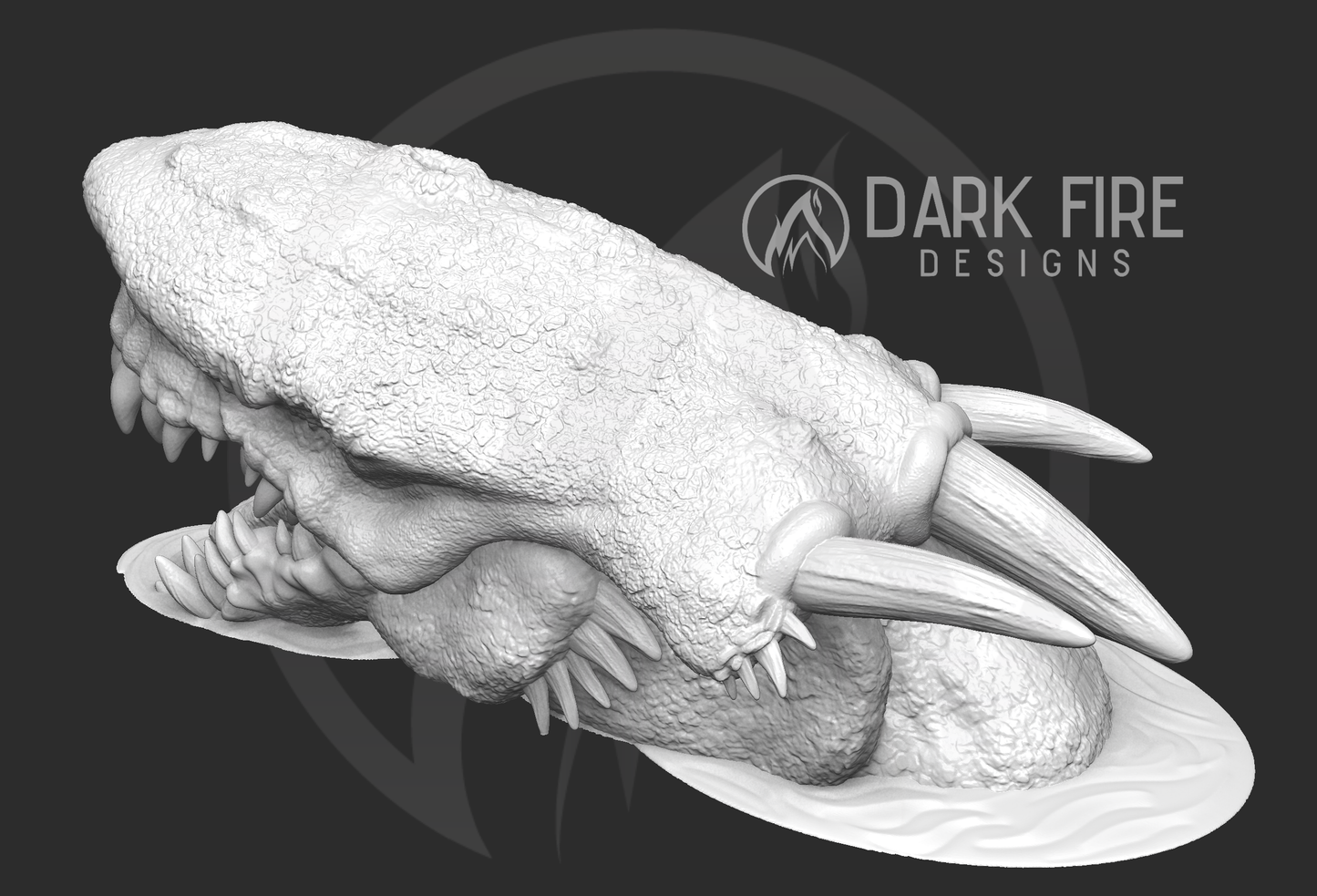 FAQ About Our STL Files
What kind of printers work best for your models?

Our models are specifically designed for Resin SLA and DLP printers.
What scale are your miniatures?

Our miniatures are scaled at 1:46. Our models were created to have more realistic proportions and may appear leaner than Heroic scaled figures.
Can I buy your miniatures without using a 3D Printer? 
What slicer software should I use for printing your stl files?

We strongly recommend using Chitubox to open these files
Where will the files go?

We have an online library on our site! Simply click your account icon at the top of the page.
How do I download my files?

Under Account you'll be taken to your order history page. Simply click the order number and you'll be taken to a download page to recieve your files!