Dark Fire Designs
The Twins
Regular price
Sale price
$2.00 USD
Unit price
per
Sale
Sold out
"I've got your back, always."
"Of course you do Sis, you could never keep up!"

This listing is for the STL files, not the printed miniature.

Lira and Theron had always been a dynamic duo, their twin connection allowing them to anticipate each other's every move. When they joined the Crusaders, Lira found herself drawn to the thrill of battle, fighting with two blasters and taking on anyone who dared stand in their way. Her brother Theron, on the other hand, preferred a quieter approach, using his skills to slip past the enemy and gather information that would help the Crusaders in their battles.
Together, they made an unbeatable team, their twin bond allowing them to work seamlessly together. They fought side by side, battling against the Empire and reclaiming lost worlds for the Crusaders.
Though they had lost everything when the Empire had taken over their home planet, Lira and Theron had found a new family in the Crusaders. They knew that by working together, they could make a difference and fight against the injustice of the Empire.
As they continued on their mission, Lira and Theron remained inseparable, their twin bond stronger than ever before. With their combined skills, they knew that nothing could stand in their way.
This is a model that is already set up and ready to use, and it comes in the standard STL file format and pre-supported. It's designed to be easy to assemble and quick to paint, so you can get your miniatures ready for tabletop in no time! This model was originally released on Dark Fire Designs Patreon.com as part of their March from Mandos in March 2023.
The original model is made for 1:46 scale and designed to have more realistic proportions and may appear leaner than "heroic scaled" figures.
3d Printers:
We STRONGLY recommend using the Chitubox slicer.
This model is designed for Resin SLA and DLP printers.
Agreement:
Upon purchase, the End-User agrees to print these files for personal use and not for any commercial printing endeavors. Please do not share or sell these files or print to sell after purchase.
This model is not endorsed by or affiliated with Disney or Lucasarts.
Share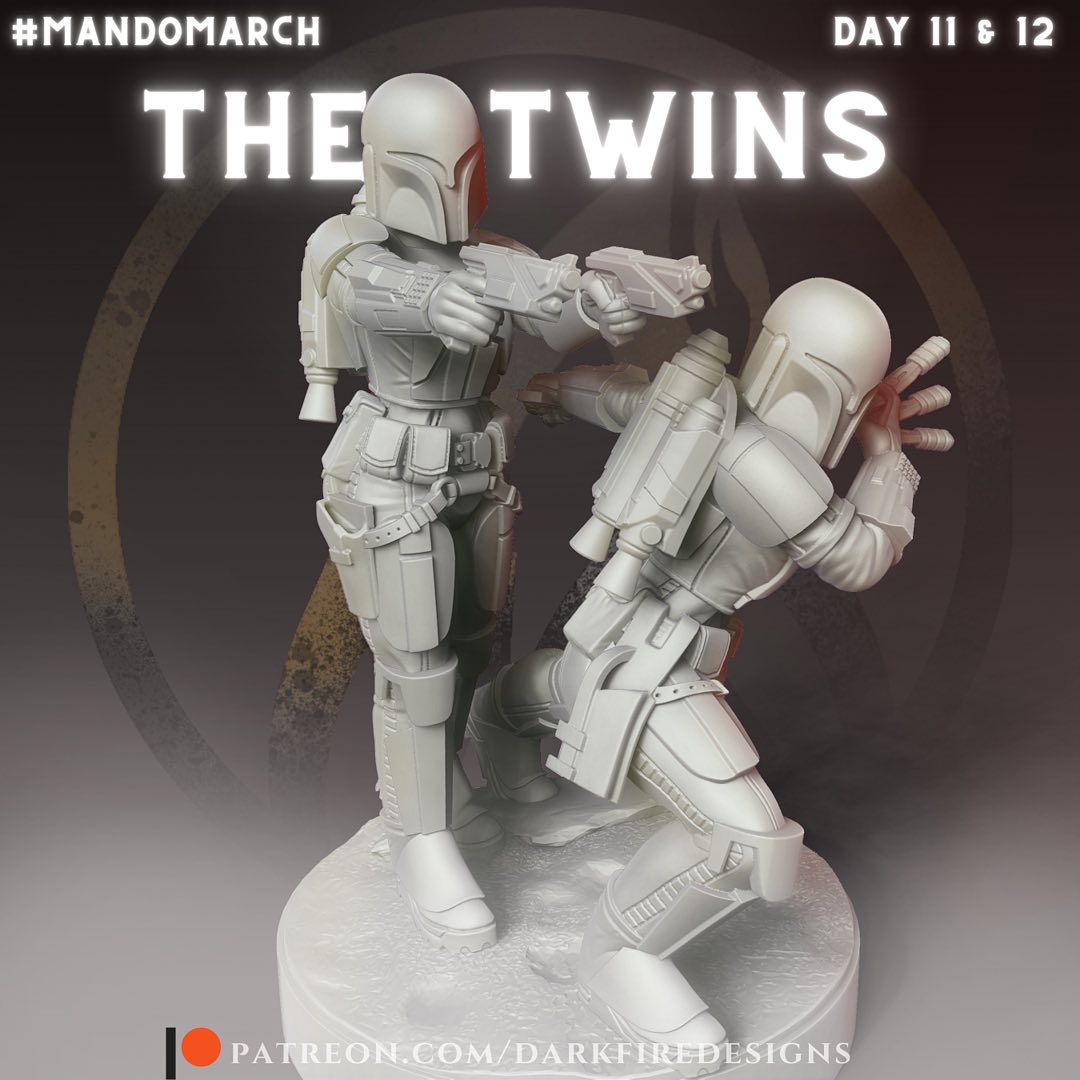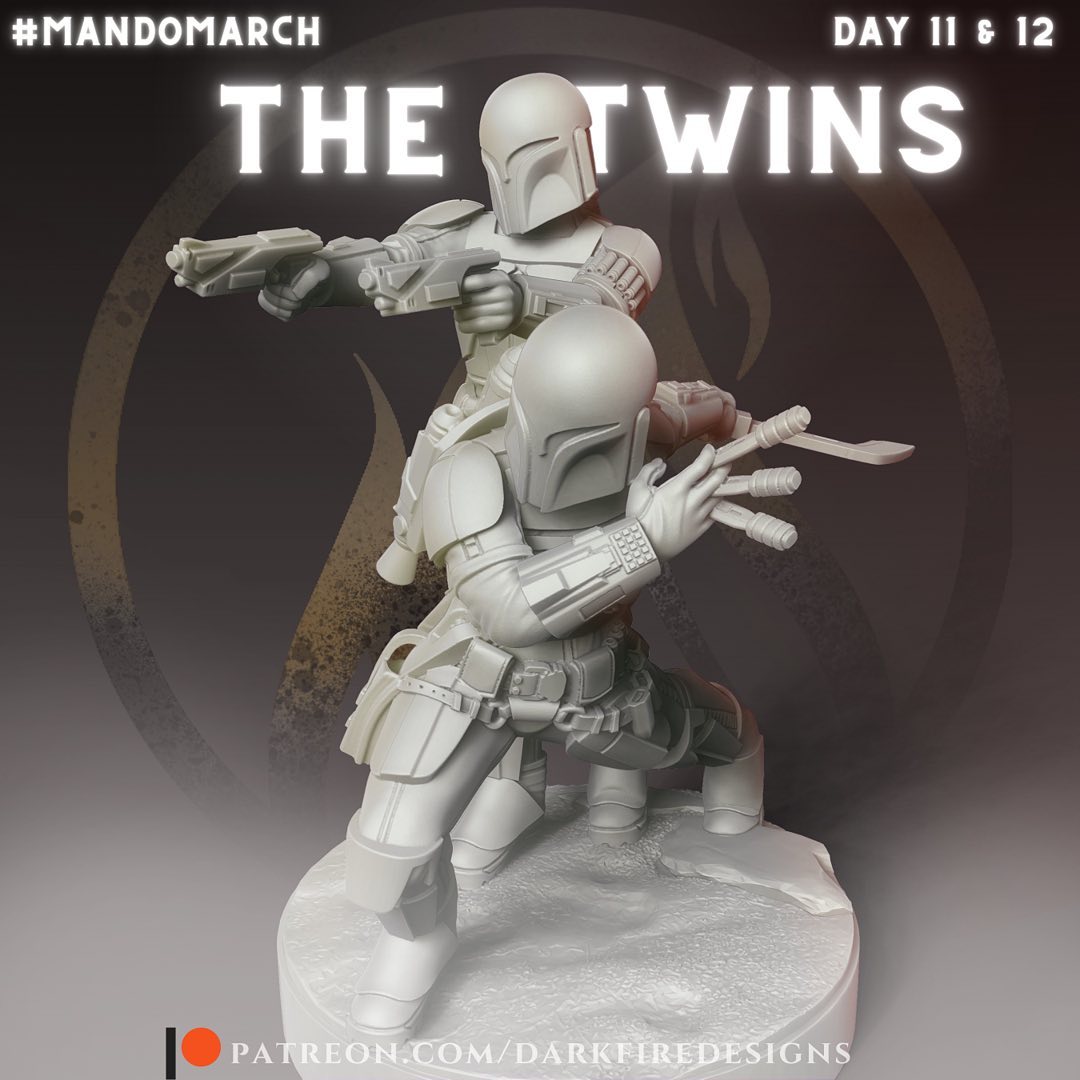 FAQ About Our STL Files
What kind of printers work best for your models?

Our models are specifically designed for Resin SLA and DLP printers.
What scale are your miniatures?

Our miniatures are scaled at 1:46. Our models were created to have more realistic proportions and may appear leaner than Heroic scaled figures.
Can I buy your miniatures without using a 3D Printer? 
What slicer software should I use for printing your stl files?

We strongly recommend using Chitubox to open these files
Where will the files go?

We have an online library on our site! Simply click your account icon at the top of the page.
How do I download my files?

Under Account you'll be taken to your order history page. Simply click the order number and you'll be taken to a download page to recieve your files!