Dark Fire Designs
The Witch
Regular price
Sale price
$3.00 USD
Unit price
per
Sale
Sold out
Taelin Saro, often whispered about in hushed tones as the "Witch Knight," walked a path unlike any other in her order. Instead of the traditional halls of learning, Taelin's understanding of her mystic abilities came from clandestine teachings and intense personal reflection.
Direct communion with the very mystic energies that others sought to harness bestowed upon her an arcane prowess that was both envied and feared. Her skills, unpredictable and raw, were seen as an embodiment of the wild powers itself, leading many to believe that the very heart of the cosmos whispered its secrets directly to her.
Introducing our exclusive model from the Jul-di promotion, originally showcased on our Patreon at patreon.com/darkfire designs. Throughout July, Ty crafted his personal rendition of mystical warriors hailing from a distant galaxy. Each model stands out as a distinct knight, ideally suited for roleplaying adventures or serving as a standout commander in your legion. 
The original model is made for 1:46 scale and designed to have more realistic proportions and may appear leaner than "heroic scaled" figures. 3d Printers:
We STRONGLY recommend using the Chitubox slicer.
This model is designed for Resin SLA and DLP printers.
Agreement: Upon purchase, the End-User agrees to print these files for personal use and not for any commercial printing endeavors. Please do not share or sell these files or print to sell after purchase.
This model is not endorsed by or affiliated with Disney or Lucasarts.
Share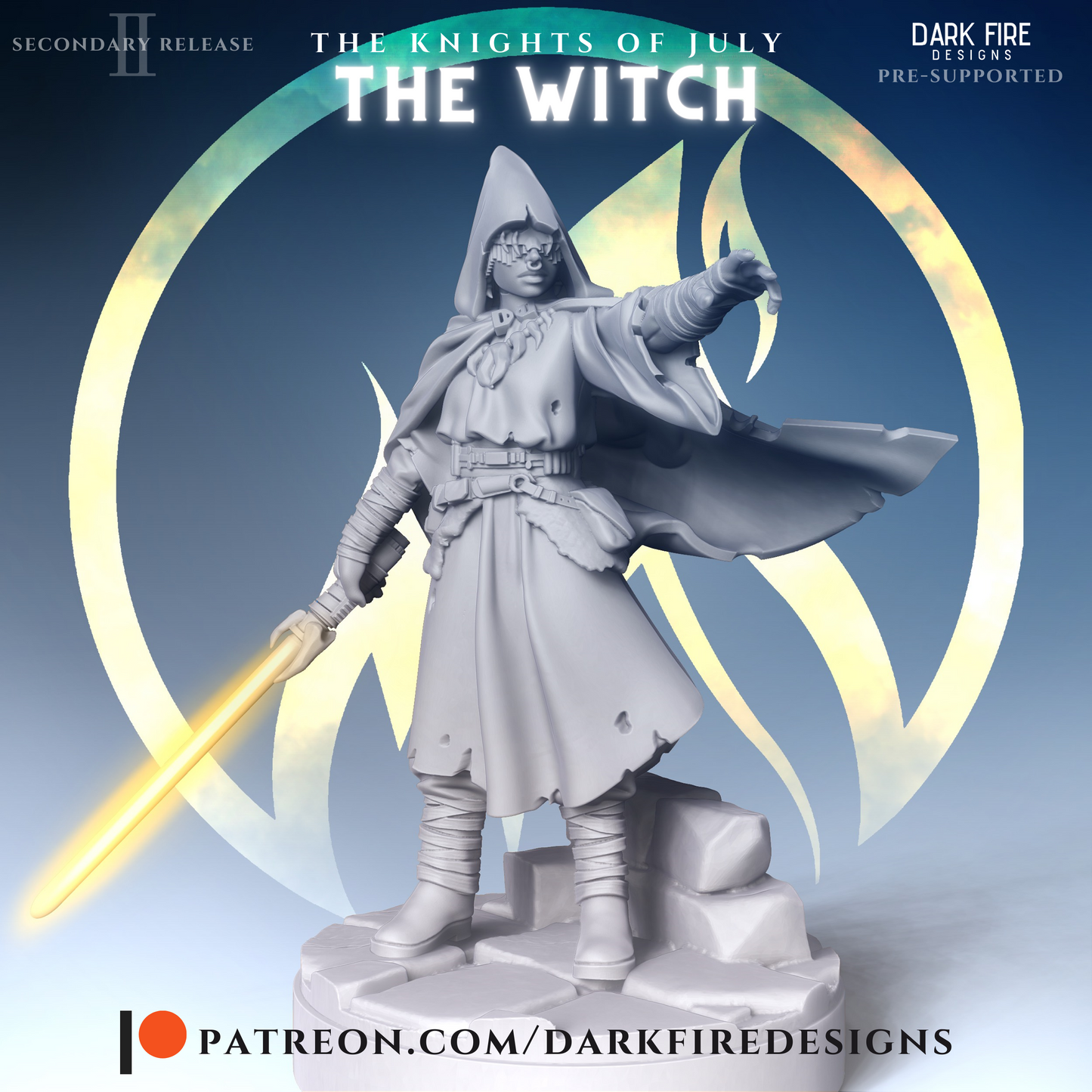 FAQ About Our STL Files
What kind of printers work best for your models?

Our models are specifically designed for Resin SLA and DLP printers.
What scale are your miniatures?

Our miniatures are scaled at 1:46. Our models were created to have more realistic proportions and may appear leaner than Heroic scaled figures.
Can I buy your miniatures without using a 3D Printer? 
What slicer software should I use for printing your stl files?

We strongly recommend using Chitubox to open these files
Where will the files go?

We have an online library on our site! Simply click your account icon at the top of the page.
How do I download my files?

Under Account you'll be taken to your order history page. Simply click the order number and you'll be taken to a download page to recieve your files!